Sinno Center for Plastic Surgery: Dr. Fady A. Sinno
5300 Dorsey Hall Drive #102
Ellicott City, MD 21042
Phone: (410) 884-4200
Monday–Friday: 9 a.m.–5 p.m.

Sinno Center for Plastic Surgery: Dr. Fady A. Sinno
826 Washington Road #204A
Westminster, MD 21157
Phone: (410) 751-2348
Monday–Friday: 9 a.m.–5 p.m.

On-Site Surgery Center
We perform cosmetic plastic surgery procedures at the Baltimore Columbia Surgery Center, our on-site, fully accredited surgical center that opened in December 2016. The ambulatory surgery facility was designed and built to meet and exceed the state and federal standards for quality and safety, and is adjacent to the Sinno Center for Plastic Surgery in Ellicott City.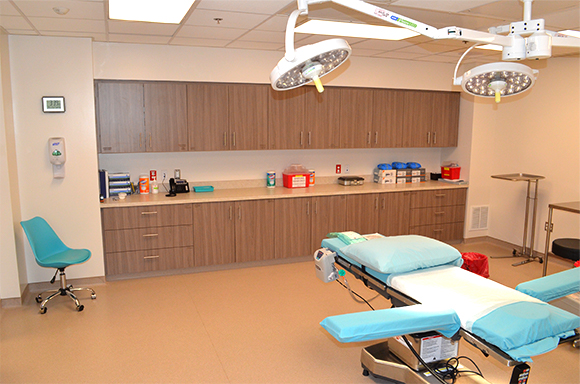 Our Surgery Center
The Baltimore Columbia Surgery Center includes one suite that's fully equipped with state-of-the-art technology for procedures Dr. Fady Sinno performs using general anesthesia or intravenous sedation. Additionally, there is a procedure room for less invasive treatments that may require a local anesthetic and/or oral sedation.
Patients are prepared for surgery in a separate area, where they meet our registered surgical nurse, board certified anesthesiologist, or CRNA and surgeon before the procedure. After the surgery is completed patients are transferred to the recovery room and monitored until they are ready for discharge.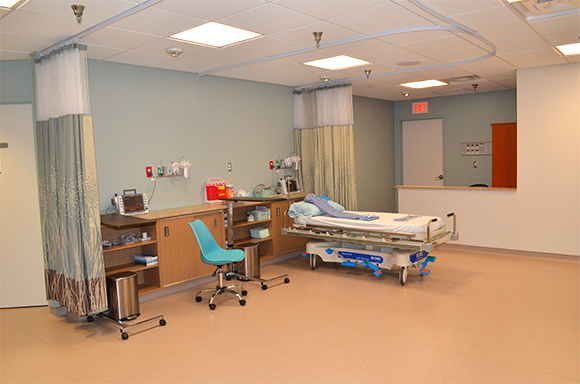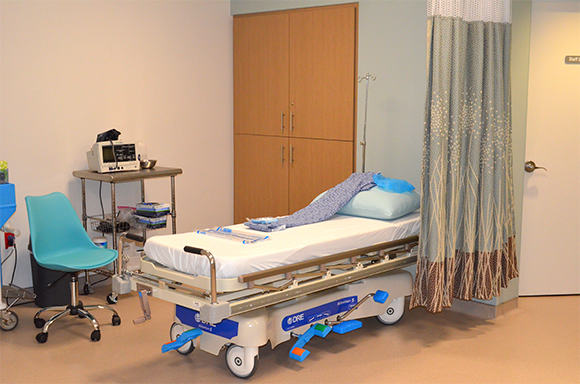 Fully Accredited
What does it mean for a surgical center to be accredited? The American Association for Accreditation of Ambulatory Surgery Facilities (AAAASF) is an independent organization established nearly 40 years ago to ensure the safety and quality of outpatient medical facilities.
To earn AAAASF accreditation, a surgical facility must meet a number of stringent standards. The accreditation is subject to ongoing review and includes an on-site visit every 3 years. AAAASF accreditation is considered the "gold standard" for surgical centers.
The Baltimore Columbia Surgery Center is also certified by Medicare and licensed by the State of Maryland as an Ambulatory Surgery Center (ASC). To earn this certification the ASC must meet stringent criteria for safety and maintain high standards of quality assurance.
Testimonials
"I am incredibly happy with the results of my mammoplasty! The results have far exceeded my expectations. Dr. Sinno was very knowledgeable, professional, and transparent with me about the procedure. Dr. Sinno and his staff are incredible and are always a pleasure to work with! They provide excellent personalized care and I was very impressed with the surgery center."

– Patient Review on Vitals

"Dr. Sinno, is caring, intuitive, and extremely skilled. He is more interested in producing an artistic, natural, and beautiful result than in simply making money. I consider him to be one of the most ethical and professional plastic surgeons in the region. I highly, highly recommend."

– TriciaLeanne

"I have been going to Dr Sinno for more than 15 yrs, I had 3 surgeries, He has the best bedside manner & his professionalism is beyond anyone I met! I Love my results. He is truly an artist. I can't say enough about him, I HIGHLY recommend him."

– Rbsbeauty
View More
Visit Us
You can tour the surgical center when you meet with Dr. Sinno to discuss the procedure you are considering. Request your consultation using the online form, or call our office at (410) 884-4200 or (410) 751-2348 (Westminster) to schedule an appointment.
Back to Top