Sinno Center for Plastic Surgery: Dr. Fady A. Sinno
5300 Dorsey Hall Drive #102
Ellicott City, MD 21042
Phone: (410) 884-4200
Monday–Friday: 9 a.m.–5 p.m.

Sinno Center for Plastic Surgery: Dr. Fady A. Sinno
826 Washington Road #204A
Westminster, MD 21157
Phone: (410) 751-2348
Monday–Friday: 9 a.m.–5 p.m.

Buttock & Thigh Lift
Sometimes exercise just can't make the difference you want to see in your body. If you have lost a lot of weight, you might now be bothered by sagging thighs and hanging buttocks. At the Sinno Center for Plastic Surgery, we understand. Board-certified plastic surgeon Dr. Fady Sinno can help you decide whether a buttock and thigh lift in the Baltimore or Columbia, MD, area is right for you. Dr. Sinno performs buttock and thigh lift procedures at his Westminster and Ellicott City plastic surgery practices.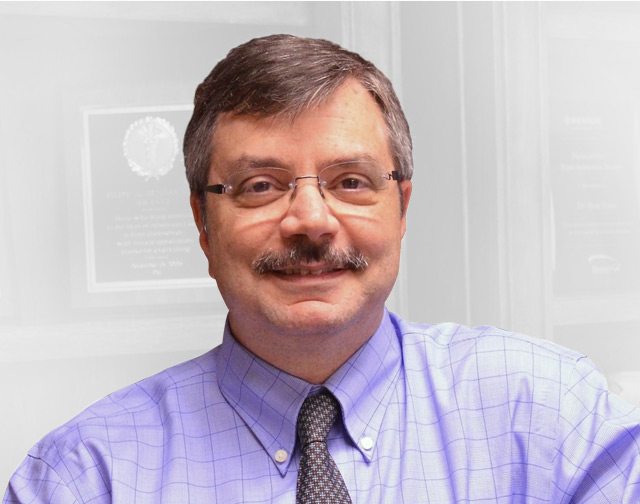 Meet Dr. Fady Sinno
Board-Certified Plastic Surgeon
Dr. Fady Sinno provides individual attention and personal care to each of his patients. His warm, personal approach and exceptional results make him a top choice for Baltimore, MD, area men and women who want to look and feel their best.
Meet Dr. Sinno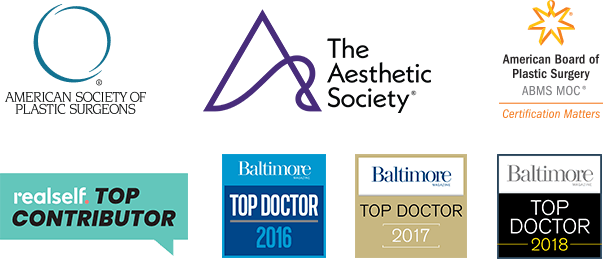 About Buttock & Thigh Lift
If the backs and sides of your legs and butt look dimpled and flabby, and you are not able to correct it with exercise or dieting, you are probably a good candidate for a thigh and buttock lift. Usually performed together in Baltimore, a thigh lift and a buttock lift tighten flabby, loose skin on your upper legs and butt.
Many patients, especially those who have undergone post bariatric surgery, enhance their overall appearance by combining thigh-buttock lift with other procedures, which commonly include:
For some patients, liposuction alone may effectively give them the improvements they desire. During your private consultation, Dr. Sinno will review the available treatment options with you and devise a customized set of procedures tailored to your unique goals and needs.
What to Expect
The thigh-buttock lift is performed using general anesthesia, on either an inpatient or outpatient basis. Before your surgery, the staff at the Sinno Plastic Surgery Center will review incision options with you as scars can be minimized, but not avoided. There are a variety of ways the incisions may be placed, depending on your goals and personal preferences.
Buttock & Thigh Lift Recovery
Most patients experience bruising and swelling that disappears within a month, although some swelling and tenderness may persist for 3 to 6 months. You may experience small areas of numbness on your thighs or butt, but it usually disappears gradually over 1 to 3 months.
Regardless of whether you sit or lie down, you will not be able to avoid putting some pressure on the treated areas. Try to change positions every 30 minutes to make sure you don't put too much stress or weight on any one area. If you sit most of the day at work, you should plan to stay home for 10 to 14 days after the surgery. If your job involves regular lifting and moving, plan to wait about 4 to 6 weeks before returning to work.
You should walk every day, starting the day after your procedure. Do as much walking as you can, but take things at your own pace. As you heal, you will be able to do more of your regular activities. You should be able to resume your physical exercise program (such as aerobics) within 6 weeks after the procedure.
A Reputation Built on Results
Dr. Sinno is extraordinary, especially if you want to maintain your look with small tweaks, avoiding...
I Am Grateful I Was Able to Receive Outstanding Care at Dr. Sinno's Office I consider myself very fortunate....
Dr. Sinno is an amazing doctor. He's had treated me, for various things, over the last 18 years. I've...
I have been going to Dr. Sinno for 3 years now and always leave happy no matter what I get done!!
Results
After your surgery the appearance of your thighs and buttocks will improve dramatically, looking tighter, more contoured, and more attractive. The skin will be smoother and more even-looking. Many patients enjoy wearing form-fitting clothing, shorts, and swimsuits with increased confidence.
Next Steps
Are you ready to find out more about thigh-buttock lift surgery in the Baltimore or Columbia, MD, area? Request your consultation online with Dr. Fady Sinno or call us at  (410) 884-4200 (Ellicott City) or  (410) 751-2348 (Westminster). His offices are conveniently located near Annapolis and Frederick.
Back to Top