Sinno Center for Plastic Surgery: Dr. Fady A. Sinno
5300 Dorsey Hall Drive #102
Ellicott City, MD 21042
Phone: (410) 884-4200
Monday–Friday: 9 a.m.–5 p.m.

Sinno Center for Plastic Surgery: Dr. Fady A. Sinno
826 Washington Road #204A
Westminster, MD 21157
Phone: (410) 751-2348
Monday–Friday: 9 a.m.–5 p.m.

Labiaplasty
Board-certified plastic surgeon Dr. Fady Sinno has extensive experience performing vaginal rejuvenation via labiaplasty for women from Baltimore and Columbia, MD, and other nearby cities. He uses inconspicuous incisions and specialized techniques that only experienced plastic surgeons are familiar with. Labiaplasty is a very safe and reliable procedure when done with the proper technique, but can lead to permanent deformity if poor methods and skills are applied.
Labiaplasty

Before & After Photos
WARNING:
This feature contains nudity. Please click OK to confirm you are at least 18 years of age and are not offended by such material.
What is labiaplasty?
In the Baltimore and Columbia areas, labiaplasty (or labioplasty) is a surgical procedure that will reshape and/or reduce the labia minora, which is the tissue that surrounds the vaginal opening. The top part of the labia minora converges to cover the clitoris. A number of women with large or redundant labia minora can experience pain and difficulty during intercourse, or discomfort during certain everyday activities or sports. Others may feel unattractive or self-conscious about their genital appearance.
Do I need labiaplasty?
For most women, labiaplasty is an elective procedure, not something that is medically necessary. Patients commonly choose this procedure for a few reasons:
Enhancing the appearance of their labia
Alleviating physical discomfort during exercise or sexual activity
Reducing discomfort and self-consciousness while wearing fitted clothing such as leggings and yoga pants
Improving hygiene
There is great variation in the shape of the human body, including the labia. If you are satisfied with yours, there is no need to have surgery. However, if your labia are causing self-consciousness or rob you of enjoyment during intercourse and everyday life, this procedure can make a significant improvement. Review Dr. Sinno's labiaplasty before and after pictures to see the natural-looking improvements his Baltimore-area patients have attained.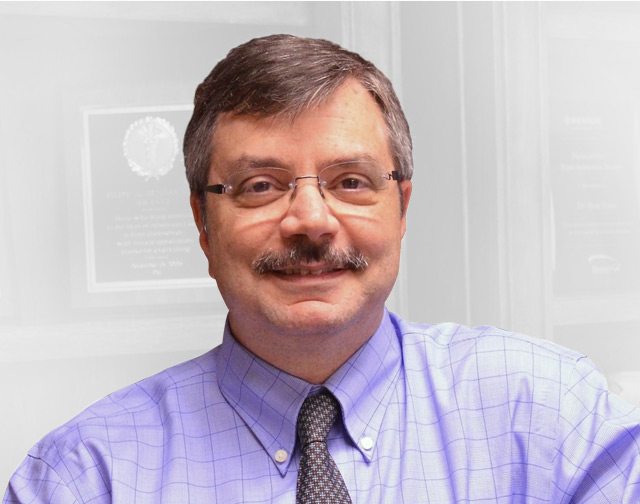 Meet Dr. Fady Sinno
Board-Certified Plastic Surgeon
Dr. Fady Sinno provides individual attention and personal care to each of his patients. His warm, personal approach and exceptional results make him a top choice for Baltimore, MD, area men and women who want to look and feel their best.
Meet Dr. Sinno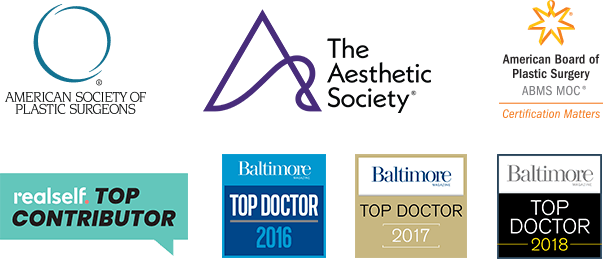 What is labia majora reduction and pubic area rejuvenation?
It is quite common for the pubic area and labia majora (outer lips) to be enlarged, sagging, or "drooping" after childbirth, significant weight changes, or as the result of the aging process. Dr. Sinno has acquired vast experience in rejuvenating the pubic area. Sometimes liposuction is sufficient to give excellent results. Other patients require internal lifting and reduction of the pubic area or a combination of techniques to achieve the most natural results. Dr. Sinno routinely performs the pubic rejuvenation procedure in conjunction with breast augmentation and tummy tuck for women after pregnancy and childbirth. He can also perform pubic area rejuvenation as an individual procedure.
How is labiaplasty performed?
Dr. Sinno performs labiaplasty on an outpatient basis using accredited facilities exclusively. He commonly uses general anesthesia or IV sedation ("twilight sleep"). Dr. Sinno uses techniques to minimize scars along the outer edges of the labia, so there is no change in pigmentation or visible scar lines. He performs a meticulous "3-layer" repair of the tissues, under magnification, using absorbable stitches. With this precise technique, the healing is very smooth and the recovery time is reduced. Dr. Sinno may also perform labia majora reduction or rejuvenation of the pubic area, as needed and discussed in your consultation.
To enhance recovery, Dr. Sinno always applies a local anesthetic to the surgical area, preventing initial pain when you wake up from your sedation or general anesthetic.
Testimonials
"I am incredibly happy with the results of my mammoplasty! The results have far exceeded my expectations. Dr. Sinno was very knowledgeable, professional, and transparent with me about the procedure. Dr. Sinno and his staff are incredible and are always a pleasure to work with! They provide excellent personalized care and I was very impressed with the surgery center."

– Patient Review on Vitals

"Dr. Sinno, is caring, intuitive, and extremely skilled. He is more interested in producing an artistic, natural, and beautiful result than in simply making money. I consider him to be one of the most ethical and professional plastic surgeons in the region. I highly, highly recommend."

– TriciaLeanne

"I have been going to Dr Sinno for more than 15 yrs, I had 3 surgeries, He has the best bedside manner & his professionalism is beyond anyone I met! I Love my results. He is truly an artist. I can't say enough about him, I HIGHLY recommend him."

– Rbsbeauty
View More
What can I expect after labiaplasty surgery?
After your labiaplasty, you will need to be driven home by an adult friend or family member. When the local anesthetic wears off later the day of surgery, you may experience some minor discomfort. A mild pain killer or acetaminophen (Tylenol®) should be sufficient to provide relief. There are no restrictions regarding taking showers or personal hygiene.
How long is recovery after labiaplasty?
Patients usually go back to school or non-strenuous work in 2 days. It is normal to have minor swelling for 2 to 3 weeks, and itching during the healing process.
Tips for labiaplasty recovery:
Carefully apply a soft ice pack covered in a clean cloth, as directed by Dr. Sinno.
Gently rinse the surgical area after using the bathroom.
Wear clean, absorbent feminine pads or panty liners to absorb drainage and draw moisture away from the incisions.
Do not use tampons or wear thong underwear for about a month.
How long after labiaplasty can you exercise?
Avoid any strenuous activity that may cause direct trauma to the genital area, such as horseback riding and cycling, for 4 weeks. Avoid any sexual intercourse for 4 to 6 weeks.
How long does it take for labiaplasty swelling to go down?
Your final results will emerge over 2 to 3 weeks when the swelling has subsided. Most patients are thrilled with the normal appearance of the labia and the ability to fully enjoy their normal activities.
More Labiaplasty FAQ
---
Should I choose a plastic surgeon or OB-GYN for my labiaplasty?
Both types of doctors may offer labiaplasty. It's important to choose one who has appropriate training, has performed many of these procedures, and does so regularly. The proper technique is much more sophisticated than just removing excess tissue.
Ask the surgeon for details about qualifications and experience, as well as details about how the procedure is performed. It's also essential to view past patient before-and-after photos.
How much does labiaplasty cost?
You will be provided with an estimate of the cost during your consultation. Because every procedure is unique, we cannot provide a definite cost before examining you. Once you have an estimate, we offer financing for interested patients who qualify. In most cases, medical insurance will not cover the procedure.
While cost is naturally a consideration, the quality of your results and your safety are what matter most — and those depend on your choice of surgeon.
Will labiaplasty affect my sensitivity?
Sensitivity typically stays the same after labiaplasty. After recovery, sexual intercourse is often more enjoyable, because patients feel more confident without the excess skin.
How old do I have to be to have labiaplasty?
There is no absolute age minimum for this procedure, as long as the patient has gone through puberty. Some women have enlarged or misshapen labia that develop in their teens, and they can avoid years of stress by having this procedure.
Parental consent is required for patients younger than 18.
Will future sexual partners be able to tell that I had surgery?
The scars Dr. Sinno creates are so thin and strategically placed that it's highly unlikely any new partners will notice that you've had surgery. Your current partner will definitely take notice, as you will likely be more comfortable with the way you look and feel.
Should I wait to have labiaplasty until after I have babies?
In most cases, there is no reason to wait. If you are considering pregnancy within the next year, it may be best to postpone the surgery, because it's likely that pregnancy and delivery will affect the labia. If you are considering motherhood further in the future, you can rest assured that the surgery will not affect your ability to deliver vaginally.
What are my next steps?
Are you ready to find out more about labiaplasty surgery in the Baltimore or Columbia, MD, area? Request your consultation online with Dr. Fady Sinno or call us at  (410) 884-4200 (Ellicott City) or  (410) 751-2348 (Westminster).
A Reputation Built on Results
Love the results from both procedures with this doctor I have had 2 procedures with Dr. Sinno and I...
I cannot begin to thank Dr. Sinno and his staff enough for making my experience with breast augmentation...
I have fullness, perfect shape, and a great lift I cannot begin to thank Dr. Sinno and his staff enough...
My filler and Botox always look natural and beautiful I am a veteran in the field of esthetics. My clients...
Back to Top