Sinno Center for Plastic Surgery: Dr. Fady A. Sinno
5300 Dorsey Hall Drive #102
Ellicott City, MD 21042
Phone: (410) 884-4200
Monday–Friday: 9 a.m.–5 p.m.

Sinno Center for Plastic Surgery: Dr. Fady A. Sinno
826 Washington Road #204A
Westminster, MD 21157
Phone: (410) 751-2348
Monday–Friday: 9 a.m.–5 p.m.

Liposuction
While it's important to eat right and exercise consistently, these pursuits are often not enough to reduce stubborn, unwanted fat in areas such as the thighs and waist. Board-certified plastic surgeon Dr. Fady Sinno understands that when people are satisfied with the way they look, their lives can be happier and more rewarding. He helps women and men enhance their body contours through liposuction in Ellicott City and Westminster, MD. Whether you live in Columbia, Baltimore, or another nearby community, Dr. Sinno can help you look and feel more attractive.
What is liposuction?
Liposuction is a surgical procedure that reshapes the body by removing excess fat deposits. During the procedure, small, discreet incisions are made in the affected area, and fat is then suctioned out of the body with a small tube.
Who is a good candidate for liposuction?
Dr. Sinno recommends that you be in good health and at or near your ideal weight before undergoing the procedure. While tumescent liposuction is an extremely effective body contouring procedure for removing areas of excess fat, it should not be considered a weight-loss method.
Where on your body can you get liposuction?
Liposuction can effectively sculpt and refine many areas of the body including:
Under the chin
Upper arms and armpits
Stomach area and waistline
Hips
Inner and outer thighs
Enlarged male breasts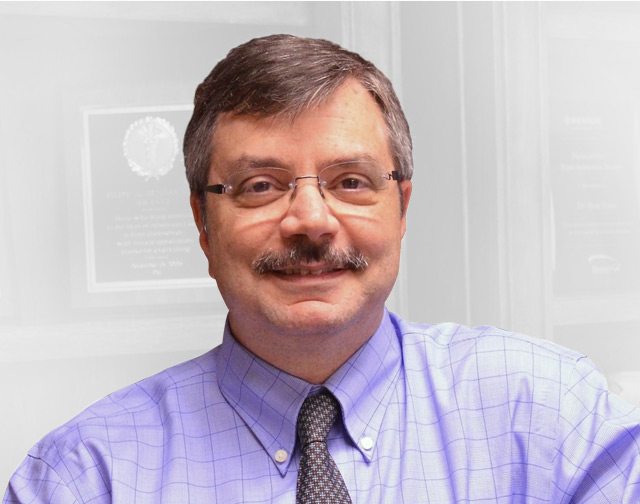 Meet Dr. Fady Sinno
Board-Certified Plastic Surgeon
Dr. Fady Sinno provides individual attention and personal care to each of his patients. His warm, personal approach and exceptional results make him a top choice for Baltimore, MD, area men and women who want to look and feel their best.
Meet Dr. Sinno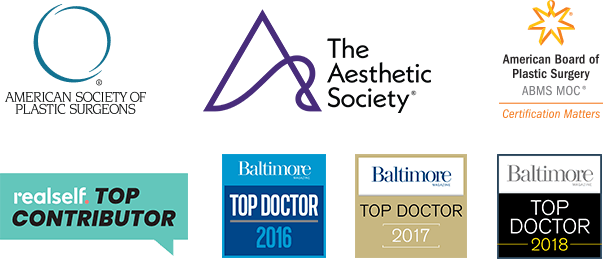 Can liposuction be combined with other procedures?
Many patients opt to combine liposuction with other procedures to save time and maximize results. Liposuction procedures of the neck or chin are often performed in conjunction with facelifts, while breast reductions and tummy tucks are commonly combined with body liposuction. Liposuction is also commonly performed as part of mommy makeover surgery. At your consultation, Dr. Sinno will help determine which complementary procedures, if any, are right for you. Please note, though, that undergoing multiple procedures will alter the recovery process.
How is liposuction performed?
Dr. Sinno performs liposuction on an outpatient basis using accredited facilities exclusively. If he plans to remove more than 5,000cc (approximately 10 pounds) of fat, he schedules the procedure at the hospital with an overnight stay. We commonly give you general anesthesia to make sure you are as comfortable as possible during the procedure. Local anesthesia and IV sedation are also possible alternatives, depending on the extent of the liposuction.
To remove your unwanted fat deposits, a small suction tube is inserted through very short incisions made in inconspicuous locations in the area to be treated. The excess fat is sucked out ("aspirated") through the tube. Dr. Sinno frequently uses ultrasonic liposuction technology to help "liquefy" the fatty tissue before it is aspirated. It allows easier aspiration of fat from difficult locations and promotes better tightening of the skin after treatment.
How long does it take to recover from liposuction?
After liposuction surgery, you will be sent home with the treated areas wrapped a compression garment, which you will usually need to wear for the first 4 to 6 weeks. The constant pressure helps reduce your swelling and discomfort after surgery. Patients often experience discomfort, bruising, and swelling in the treated areas, which can be managed with ice packs and oral pain medication. Any initial numbness usually disappears within a few weeks.
To facilitate healing, Dr. Sinno advises most patients to start walking right away. You can take a shower or bath the day after the surgery. Resume your daily activities as you feel ready. However, avoid any strenuous activity, including aerobic exercise or weight lifting, for at least 2 to 3 weeks after surgery.
Testimonials
"I am incredibly happy with the results of my mammoplasty! The results have far exceeded my expectations. Dr. Sinno was very knowledgeable, professional, and transparent with me about the procedure. Dr. Sinno and his staff are incredible and are always a pleasure to work with! They provide excellent personalized care and I was very impressed with the surgery center."

– Patient Review on Vitals

"Dr. Sinno, is caring, intuitive, and extremely skilled. He is more interested in producing an artistic, natural, and beautiful result than in simply making money. I consider him to be one of the most ethical and professional plastic surgeons in the region. I highly, highly recommend."

– TriciaLeanne

"I have been going to Dr Sinno for more than 15 yrs, I had 3 surgeries, He has the best bedside manner & his professionalism is beyond anyone I met! I Love my results. He is truly an artist. I can't say enough about him, I HIGHLY recommend him."

– Rbsbeauty
View More
How long before you see the results of liposuction?
Your final results will emerge over 2 to 3 months as swelling subsides. Our patients are usually thrilled with their enhanced look, in and out of clothes. Follow a sensible diet and consistent exercise routine to maintain your results.
More Liposuction FAQ
---
How much weight can I lose through liposuction?
It's important to remember that liposuction is not a weight-loss surgery. People seeking liposuction should be within 30% of their ideal weight and have good skin elasticity and muscle tone. While Dr. Sinno sometimes removes 10 or more pounds of fat, it is generally a good idea to lose as much of the excess weight as you can prior to surgery.
How painful is liposuction?
Because liposuction is performed under general or local anesthesia, pain during the procedure is minimal. Post-procedure, pain can usually be managed through oral medications. Pain usually subsides within the first week, and a reduction in swelling will be observed by 2 to 3 weeks.
Do I need liposuction or a tummy tuck?
Liposuction can slim your abdomen if you have good skin tone and the primary concern is excess fat in the area. A tummy tuck is the better option if you have excess skin and stretch marks, with muscle laxity from pregnancy or massive weight loss.
What are my next steps?
Are you ready to find out more about liposuction surgery in the Baltimore area? Request your consultation online with Dr. Fady Sinno or call us at  (410) 884-4200 (Ellicott City) or  (410) 751-2348 (Westminster). Dr. Sinno has offices near Annapolis, and Frederick.
A Reputation Built on Results
Dr. Sinno is extraordinary, especially if you want to maintain your look with small tweaks, avoiding...
I Am Grateful I Was Able to Receive Outstanding Care at Dr. Sinno's Office I consider myself very fortunate....
Dr. Sinno is an amazing doctor. He's had treated me, for various things, over the last 18 years. I've...
I have been going to Dr. Sinno for 3 years now and always leave happy no matter what I get done!!
Back to Top