Sinno Center for Plastic Surgery: Dr. Fady A. Sinno
5300 Dorsey Hall Drive #102
Ellicott City, MD 21042
Phone: (410) 884-4200
Monday–Friday: 9 a.m.–5 p.m.

Sinno Center for Plastic Surgery: Dr. Fady A. Sinno
826 Washington Road #204A
Westminster, MD 21157
Phone: (410) 751-2348
Monday–Friday: 9 a.m.–5 p.m.

Mommy Makeover
Pregnancy and childbirth are among life's most memorable events for many women. They are also among the most physically demanding events, changing the body in ways that can't be reversed even through a healthy diet and exercise. Women often consider plastic surgery procedures, such as breast augmentation, a tummy tuck, or liposuction, to help get back their pre-pregnancy bodies. Board-certified plastic surgeon Dr. Fady Sinno understands that combining these procedures into a single surgery, called a mommy makeover, makes sense for many busy moms from Columbia and Baltimore.
What's included in a mommy makeover?
Each mommy makeover is a custom combination of procedures to fit the patient's different cosmetic goals. Women typically choose a combination of the following procedures:
Labiaplasty before and after photos
Your procedure could also include other options, such as facial treatments. Dr. Sinno can guide you on what options can be safely combined in a surgery that addresses all your goals.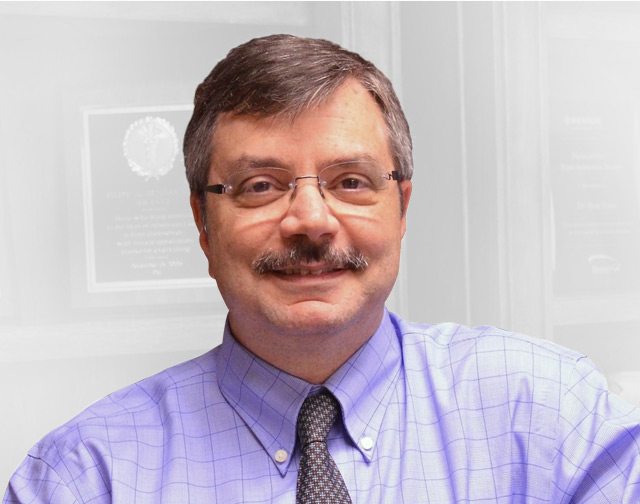 Meet Dr. Fady Sinno
Board-Certified Plastic Surgeon
Dr. Fady Sinno provides individual attention and personal care to each of his patients. His warm, personal approach and exceptional results make him a top choice for Baltimore, MD, area men and women who want to look and feel their best.
Meet Dr. Sinno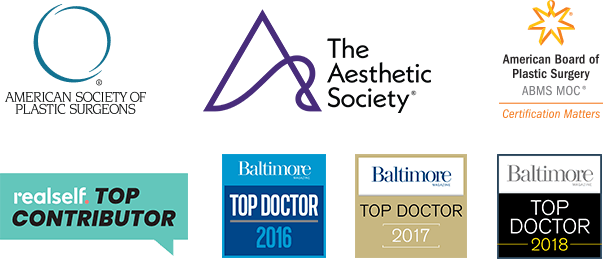 Can I add nonsurgical procedures to my mommy makeover?
Women often elect to schedule nonsurgical facial rejuvenation treatments as part of their overall mommy makeover plan. Lip fillers, BOTOX® Cosmetic, and other dermal fillers can restore a more youthful appearance that matches the changes created by mommy makeover surgery.
How long does mommy makeover surgery take?
To maintain your comfort and safety, Dr. Sinno limits surgery time to 6 hours. For reference, a combined breast augmentation and tummy tuck can last anywhere from 4½ to 6 hours for most patients. Liposuction done as part of a tummy tuck doesn't add significant time. The duration of your selected procedures depends on your areas of concerns and the techniques Dr. Sinno uses. During your consultation, Dr. Sinno will evaluate your body and talk to you about your goals to help you understand which combination of procedures is safe for you.
Women who require a combination of more extensive procedures such as breast lift, augmentation, tummy tuck, and liposuction will be advised to stage them into 2 operations that can be done within 1 or 2 weeks from each other. This will result in:
Shorter, safer anesthesia times
Easier recovery as outpatient surgery
Minimizing total downtime
Dr. Sinno performs mommy makeover procedures using general anesthesia, and you may need to stay overnight at the hospital.
What happens during a mommy makeover consultation?
Your mommy makeover consultation is an important opportunity to meet with Dr. Sinno and discuss your potential mommy makeover. During this private appointment, Dr. Sinno encourages you to ask questions and express your concerns. He also performs a thorough physical evaluation to examine the areas of concern and help you understand which procedures may be best for you. If you're considering breast augmentation as part of your surgery, you may try on implant sizers to help you visualize your final result. Dr. Sinno will discuss the advantages and limitations of the available breast implants, including the newer shaped (or form-stable) silicone gel implants. You'll also be offered a written estimate that reflects the series of procedures you've chosen.
Fixing diastasis recti with mommy makeover surgery
Dr. Sinno often tightens and repairs abdominal muscles that separate during pregnancy. This condition, called diastasis recti, causes the "belly pooch" that some women have following pregnancy. No amount of crunches or dieting can correct diastasis recti—the muscles need to be repaired surgically.
How long does it take to recover from a mommy makeover?
Most mommy makeover patients should plan to take about 10 to 14 days to recuperate before returning to work or other daily activities. It takes about a month before you'll be ready to resume light workouts, as we noted in a blog post describing the mommy makeover recovery timeline. While every patient recovers at their own pace, some guidelines can help you heal and make your recovery as comfortable as possible. Dr. Sinno provides specific instructions for the different procedures.
Tummy tuck
At the end of the procedure, Dr. Sinno places 2 drains to prevent fluid buildup between the skin and muscle.
You need to wear a compression garment around-the-clock to minimize swelling.
A pain pump delivers a local anesthetic during the first few days to minimize discomfort.
Avoid putting tension on your incisions by walking hunched over for at least 5 days.
Taking short walks around the house beginning within a day of surgery boosts circulation to minimize the risk of blood clots.
Following incision care instructions will help minimize the appearance of scars.
You won't be able to lift anything for at least a week (including babies or toddlers).
Breast augmentation or lift
Wearing a surgical bra day and night during the first 2 weeks after surgery aids your recovery.
One breast may heal faster than the other, with swelling appearing more pronounced in one breast.
 You should sleep in a recliner or with your torso propped up on pillows for at least a week.
Resume light workouts after about 3 weeks, but don't do any chest exercises.
Women who undergo mommy makeovers generally feel more confident after seeing a flatter, smoother abdomen and enhanced breasts. Your results will continue to improve over the course of a few months as swelling fades, revealing your new sleek body contours.
Testimonials
"I am incredibly happy with the results of my mammoplasty! The results have far exceeded my expectations. Dr. Sinno was very knowledgeable, professional, and transparent with me about the procedure. Dr. Sinno and his staff are incredible and are always a pleasure to work with! They provide excellent personalized care and I was very impressed with the surgery center."

– Patient Review on Vitals

"Dr. Sinno, is caring, intuitive, and extremely skilled. He is more interested in producing an artistic, natural, and beautiful result than in simply making money. I consider him to be one of the most ethical and professional plastic surgeons in the region. I highly, highly recommend."

– TriciaLeanne

"I have been going to Dr Sinno for more than 15 yrs, I had 3 surgeries, He has the best bedside manner & his professionalism is beyond anyone I met! I Love my results. He is truly an artist. I can't say enough about him, I HIGHLY recommend him."

– Rbsbeauty
View More
More Mommy Makeover FAQ
---
I've never been pregnant. Can I still have a mommy makeover?
Absolutely! The popular surgery is simply called a "mommy makeover" because many of the treatments involved address concerns caused by pregnancy and childbirth. However, the surgery is by no means exclusively for mothers. In fact, a mommy makeover is also popular with people who have lost a significant amount of weight, because it can remove excess skin and restore a more youthful, "lifted" appearance to the body. A mommy makeover is also highly customizable, which means you can choose the combination of procedures that works best for your body.
What are the benefits of combining procedures?
Dr. Sinno's mommy makeover patients have found the combination surgery approach advantageous for a number of reasons, which often include:
There is only one recovery period, which is more convenient for taking time off work and other activities.
It saves some money compared with having procedures done separately because patients have to pay certain fees only once, such as anesthesiology and operating facility fees.
Having several treatments done at once brings emotional benefits as patients complete a full transformation, restoring their bodies to a more youthful state in one fell swoop.
Since patient safety is the most important factor, Dr. Sinno will recommend staging the procedures in multiple surgeries if they are expected to require extended anesthesia time.
Does a mommy makeover leave scars?
Your medical team will give you instructions for incision care to help your scars heal and fade quickly. Dr. Sinno is able to place tummy tuck incisions so that they are hidden when wearing a bathing suit. Most breast augmentation patients have implants inserted through an inframammary incision, which is where the bottom of the breast connects to the chest — a very discreet location.
What can I do to prepare for my mommy makeover?
There are several ways you can prepare yourself for surgery and recovery. Although Dr. Sinno will give you detailed instructions to help you get ready, here are a few tips to make your procedure and recuperation easier:
Be close to your desired weight before the surgery. Tummy tuck and liposuction are not weight-loss procedures.
Exercise regularly and eat a healthy diet.
Stop taking certain medications, such as anti-inflammatory pain relievers and other common medications. Our team will provide you with a list and details on how soon to stop before surgery.
If you smoke, quit at least a month before your surgery to reduce the risk of complications during recovery.
Have your prescriptions filled a few days before surgery so they'll be at the ready when you arrive home.
Ensure that you have a friend or family member willing to help with chores, errands, and childcare while you heal, because you'll have activity restrictions that prevent you from doing many of your regular activities.
Ensure your kitchen is stocked with ready-to-eat or easy-to-prepare meals and snacks that are healthful and low in salt. Although you won't have any dietary restrictions, pain medications may affect your appetite. It's important to make every calorie count while your body heals.
Be sure you have enough comfortable, loose-fitting clothing to wear while you heal. If you undergo a breast procedure, you'll also need button-down shirts that don't require you to lift your arms over your head.
How long will my mommy makeover results last?
Your results can last for many years by living a healthy lifestyle. Maintaining a stable weight is one of the best ways to ensure your results last. Eating right, exercising regularly, and avoiding smoking can preserve your results and help you look your best for decades.
How many sizes can I lose with a mommy makeover?
The number of dress sizes you lose depends on several factors, such as your initial body condition, the specific mommy makeover procedures performed, and your ultimate goals. Following skin tightening and fat removal, some women may experience a decrease of 1 or 2 sizes, while others could potentially see a more substantial reduction. It's important to have realistic expectations about your results.
What's the benefit of adding labiaplasty to my mommy makeover surgery?
Including labiaplasty in your mommy makeover offers numerous advantages. Labiaplasty is a surgical procedure that involves reducing the size or changing the shape of the labia minora (the inner lips of female genitalia). Pregnancy and childbirth can cause unwanted changes to the labia, which may result in discomfort or self-consciousness.
Is the surgery worth it?
One of the most frequent comments mommy makeover patients make at their follow-up appointments is that they wished they had undergone the surgery sooner. On the RealSelf website, a popular forum for plastic surgery patients, users give mommy makeover surgery a 95% "worth it" rating. The procedure is truly transformational.
What are my next steps?
Are you ready to find out more about mommy makeover surgery in the Baltimore or Columbia area? Request your consultation online with Dr. Fady Sinno or call us at  (410) 884-4200 (Ellicott City) or  (410) 751-2348 (Westminster). His offices are conveniently located near Catonsville, Randallstown, and Reistertown.
A Reputation Built on Results
Dr. Sinno is extraordinary, especially if you want to maintain your look with small tweaks, avoiding...
I Am Grateful I Was Able to Receive Outstanding Care at Dr. Sinno's Office I consider myself very fortunate....
Dr. Sinno is an amazing doctor. He's had treated me, for various things, over the last 18 years. I've...
I have been going to Dr. Sinno for 3 years now and always leave happy no matter what I get done!!
Back to Top