Sinno Center for Plastic Surgery: Dr. Fady A. Sinno
5300 Dorsey Hall Drive #102
Ellicott City, MD 21042
Phone: (410) 884-4200
Monday–Friday: 9 a.m.–5 p.m.

Sinno Center for Plastic Surgery: Dr. Fady A. Sinno
826 Washington Road #204A
Westminster, MD 21157
Phone: (410) 751-2348
Monday–Friday: 9 a.m.–5 p.m.

Post Bariatric Plastic Surgery
Losing a lot of weight is an admirable accomplishment, whether from bariatric surgery or diet and exercise. Many women and men find themselves unsatisfied and disappointed because their skin sags and hangs instead of conforming tightly to their slimmer body contours. Board-certified plastic surgeon Dr. Fady Sinno has extensive experience addressing the specialized needs of his post bariatric (weight loss) plastic surgery patients, who visit him from Columbia and Baltimore, MD, and other nearby cities at his plastic surgery practices in Ellicott City and Westminster.
About Post Bariatric Plastic Surgery
Post weight loss plastic surgery is not a single procedure – it is a customized set of procedures that Dr. Sinno creates to address your specific anatomy and unique concerns. These procedures commonly include: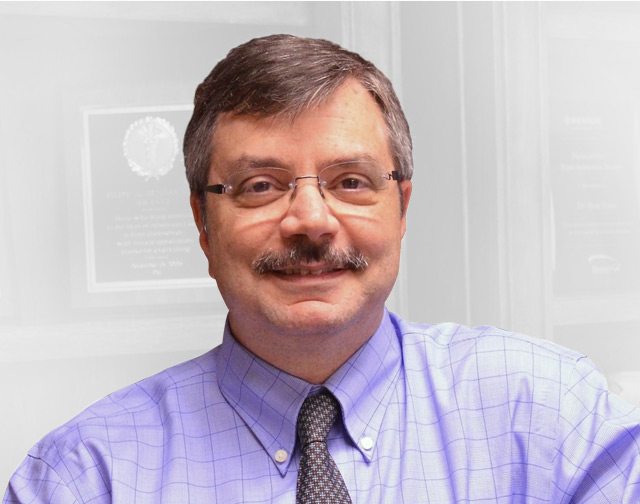 Meet Dr. Fady Sinno
Board-Certified Plastic Surgeon
Dr. Fady Sinno provides individual attention and personal care to each of his patients. His warm, personal approach and exceptional results make him a top choice for Baltimore, MD, area men and women who want to look and feel their best.
Meet Dr. Sinno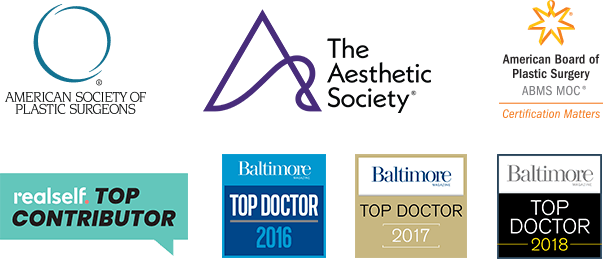 During your consultation, Dr. Sinno will take the time to understand your concerns, answer your questions, and create a customized set of procedures that will work best for you and your body. He understands the specific physical and psychological concerns many post weight loss patients have and strives to support them through focused attention to individualized care and safety.
What to Expect
Dr. Sinno frequently performs post weight loss plastic surgery in a hospital setting for optimal patient comfort and safety. Most patients receive general anesthesia to ensure they are as comfortable as possible during the procedure. Local anesthesia and IV sedation are also possible alternatives, depending on the extent of the surgery.
Most post weight loss patients undergo a series of surgeries that consist of a few procedures at a time and are staggered over several weeks or months to optimize surgical safety and to allow enough time to heal.
Post Weight Loss Surgery Recovery
After your plastic surgery procedure, treated areas will likely be sore, swollen, and bruised. You may need to wear compression garments for the first 2 to 4 weeks to encourage proper healing and minimize swelling. Many patients can return to non-strenuous activity, including work, about 1 to 2 weeks following surgery. You'll be provided with specific post-surgical instructions tailored to the type of surgery performed. While scars cannot be avoided with plastic surgery, Dr. Sinno uses surgical techniques that minimize the number of incisions and strives to make the incisions where they will be concealed by clothing.
Testimonials
"I am incredibly happy with the results of my mammoplasty! The results have far exceeded my expectations. Dr. Sinno was very knowledgeable, professional, and transparent with me about the procedure. Dr. Sinno and his staff are incredible and are always a pleasure to work with! They provide excellent personalized care and I was very impressed with the surgery center."

– Patient Review on Vitals

"Dr. Sinno, is caring, intuitive, and extremely skilled. He is more interested in producing an artistic, natural, and beautiful result than in simply making money. I consider him to be one of the most ethical and professional plastic surgeons in the region. I highly, highly recommend."

– TriciaLeanne

"I have been going to Dr Sinno for more than 15 yrs, I had 3 surgeries, He has the best bedside manner & his professionalism is beyond anyone I met! I Love my results. He is truly an artist. I can't say enough about him, I HIGHLY recommend him."

– Rbsbeauty
View More
Results
Our plastic surgery patients are usually thrilled to finally achieve a more firm, sculpted body after their significant weight loss. These procedures can make a dramatic improvement in your appearance, but you will need to remain at a consistent, healthy weight and stay physically active to maintain your results.
Next Steps
Are you ready to find out more about post-bariatric plastic surgery in the Baltimore or Columbia, MD, areas? Request your consultation online with Dr. Fady Sinno or call us at (410) 884-4200 (Ellicott City) or  (410) 751-2348 (Westminster). Weight loss patients from Reistertown, Milford Mill, and other nearby cities visit Dr. Sinno for body contouring surgery.
A Reputation Built on Results
Dr. Sinno is extraordinary, especially if you want to maintain your look with small tweaks, avoiding...
I Am Grateful I Was Able to Receive Outstanding Care at Dr. Sinno's Office I consider myself very fortunate....
Dr. Sinno is an amazing doctor. He's had treated me, for various things, over the last 18 years. I've...
I have been going to Dr. Sinno for 3 years now and always leave happy no matter what I get done!!
Back to Top