Sinno Center for Plastic Surgery: Dr. Fady A. Sinno
5300 Dorsey Hall Drive #102
Ellicott City, MD 21042
Phone: (410) 884-4200
Monday–Friday: 9 a.m.–5 p.m.

Sinno Center for Plastic Surgery: Dr. Fady A. Sinno
826 Washington Road #204A
Westminster, MD 21157
Phone: (410) 751-2348
Monday–Friday: 9 a.m.–5 p.m.

Upper Arm Lift
If you are bothered by excess skin on the back of your upper arms due to weight loss, aging, or a genetic predisposition, consider having an upper arm lift at Sinno Plastic Surgery. Dr. Fady Sinno is an experienced, board-certified plastic surgeon who performs arm lift procedures to help women and men from Baltimore and Columbia, MD, have firmer, more contoured upper arms. He serves patients at his plastic surgery offices located in Westminster and Ellicott City.
Brachioplasty (Arm Lift)

Before & After Photos

Before & After
Case #46
45 year old post-bariatric surgery patient. Bilateral Upper Arm Lift (Brachioplasty) was performed.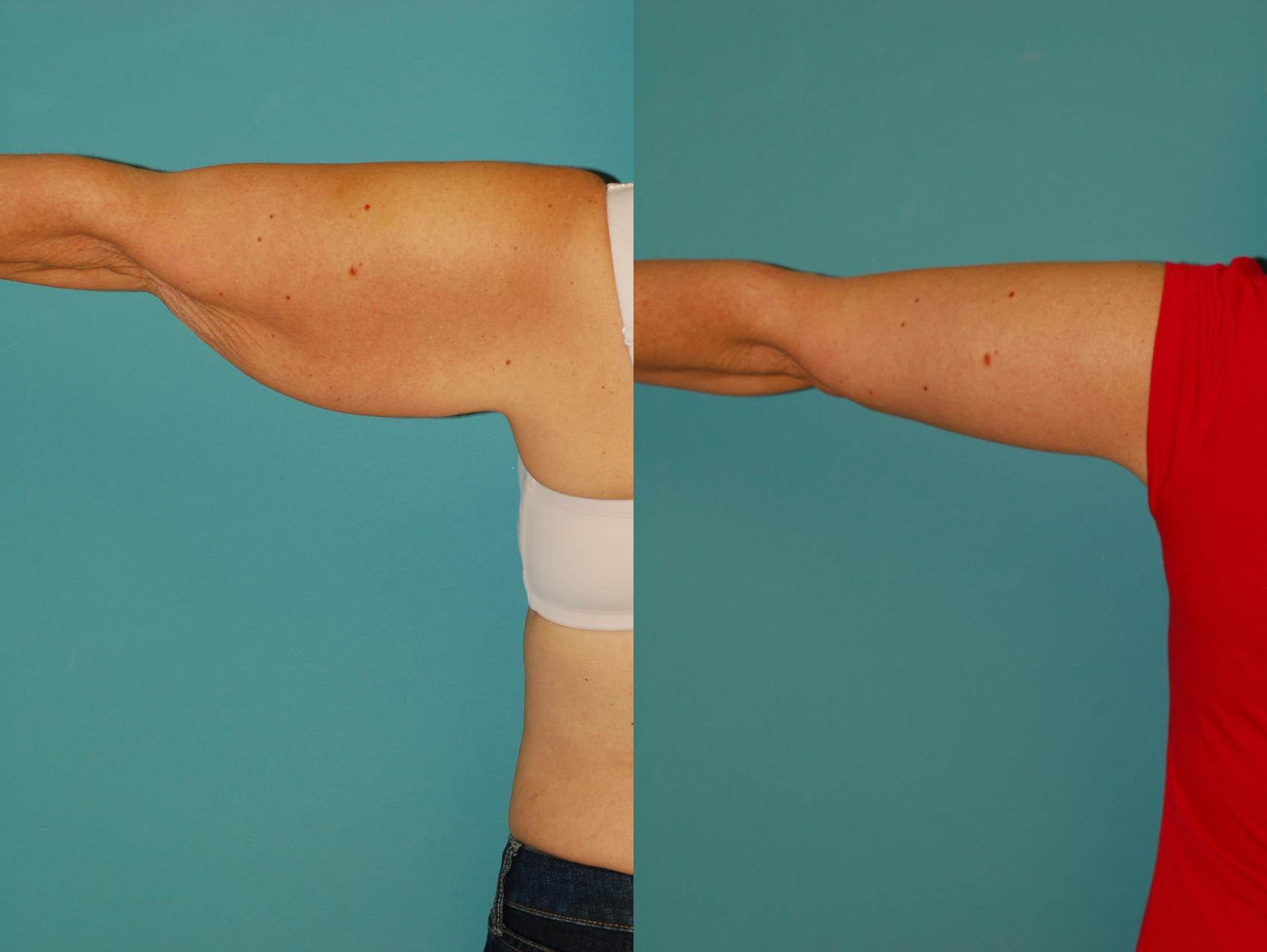 Before & After
Case #45
This is a 57 year old active woman who desired arm contouring. Bilateral Brachioplasty (Arm Lift) with Liposuction was done. The post-op pictures are approximately 1 year after surgery.
Read More
Keep in mind that each patient is unique and your results may vary.
About Upper Arm Lift
An upper arm lift is an operation that tightens the soft tissues of the upper arm by removing the loose skin and excess fat. The best candidate for the procedure is someone in good health who has excessive skin sagging or laxity in the upper arms. This is very common after massive weight loss.
What to Expect
At the Sinno Center for Plastic Surgery, we usually perform the procedure using general anesthesia. In order to remove the unwanted skin, an incision is required that runs from near the elbow, along the back of the arm, into the armpit.
We are careful to place the incision in the most inconspicuous location—toward the back of the inner arm. In some patients, the incision can be concealed completely in the armpit. The arm lift procedure is frequently combined with liposuction to provide additional contouring.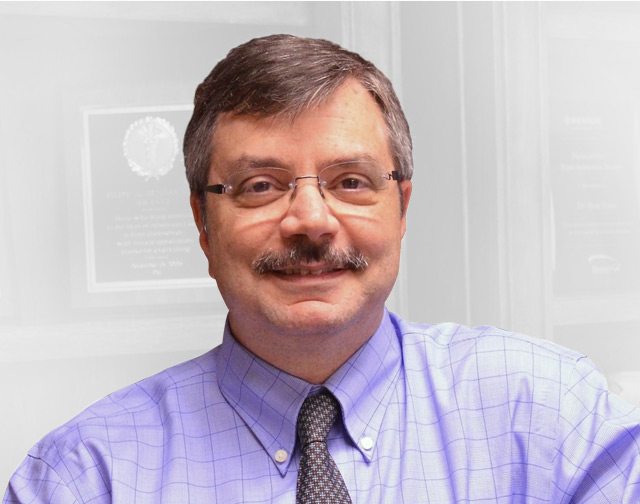 Meet Dr. Fady Sinno
Board-Certified Plastic Surgeon
Dr. Fady Sinno provides individual attention and personal care to each of his patients. His warm, personal approach and exceptional results make him a top choice for Baltimore, MD, area men and women who want to look and feel their best.
Meet Dr. Sinno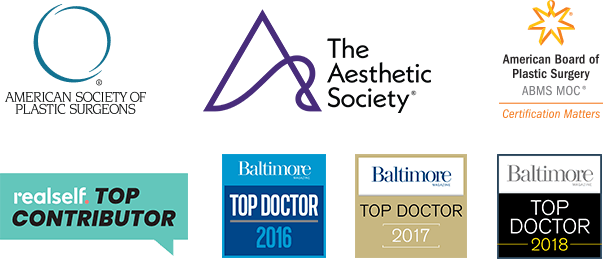 Upper Arm Lift Recovery
Swelling
After your procedure, you should expect to experience some swelling and bruising. Your upper arms are either wrapped or placed in an elastic sleeve to reduce swelling. The dressings put on at the time of surgery usually stay in place for several days.
Dr. Sinno will change them at your post-op office visit. Once Dr. Sinno removes the dressings, you may wash or shower. Water and cleanliness will help you, not harm you.
Initial healing usually occurs within 10 to 14 days. Sutures (stitches) are usually absorbable or removed within 2 weeks. Swelling and bruising gradually disappear over 3 to 4 weeks. All swelling is gone in 3 to 6 months.
Scars
Initially, your surgical scars will appear red or dark pink. They will start out looking very narrow, but may widen over time. This is something that cannot be predicted or controlled. Your surgical scars will fade in 6 to 24 months, depending on your skin tone and color.
Bear in mind that healing is not always even from side to side. This mild asymmetry is usually not cosmetically significant. If the asymmetry is significant, additional surgery to help reduce scarring may be considered.
On rare occasions, surgical interference with the body's lymph drainage system may require use of a compression "stocking" for the upper arm after surgery. This problem, if it occurs, is minor and does not last long.
Activity
Use your arms carefully and gently until after you get clearance for full activities, usually in 3 to 4 weeks.
You can probably drive as soon as you are comfortable doing so. Let your body "tell" you when you are ready. If you have questions, don't hesitate to ask our staff.
Testimonials
"I am incredibly happy with the results of my mammoplasty! The results have far exceeded my expectations. Dr. Sinno was very knowledgeable, professional, and transparent with me about the procedure. Dr. Sinno and his staff are incredible and are always a pleasure to work with! They provide excellent personalized care and I was very impressed with the surgery center."

– Patient Review on Vitals

"Dr. Sinno, is caring, intuitive, and extremely skilled. He is more interested in producing an artistic, natural, and beautiful result than in simply making money. I consider him to be one of the most ethical and professional plastic surgeons in the region. I highly, highly recommend."

– TriciaLeanne

"I have been going to Dr Sinno for more than 15 yrs, I had 3 surgeries, He has the best bedside manner & his professionalism is beyond anyone I met! I Love my results. He is truly an artist. I can't say enough about him, I HIGHLY recommend him."

– Rbsbeauty
View More
Results
The tightening of the arms is long-lasting, as long as no major weight gains occur. The scars make take 2 years to fade but they never disappear completely. For abdominal tightening, Dr. Sinno may suggest a tummy tuck as well as arm lift.
Next Steps
Are you ready to find out more about upper arm lift surgery in the Baltimore or Columbia, MD, areas? Request your consultation online with Dr. Fady Sinno or call us at  (410) 884-4200 (Ellicott City) or  (410) 751-2348 (Westminster). His offices are conveniently located near Annapolis and Frederick.
A Reputation Built on Results
Dr. Sinno is extraordinary, especially if you want to maintain your look with small tweaks, avoiding...
I Am Grateful I Was Able to Receive Outstanding Care at Dr. Sinno's Office I consider myself very fortunate....
Dr. Sinno is an amazing doctor. He's had treated me, for various things, over the last 18 years. I've...
I have been going to Dr. Sinno for 3 years now and always leave happy no matter what I get done!!
Back to Top