Sinno Center for Plastic Surgery: Dr. Fady A. Sinno
5300 Dorsey Hall Drive #102
Ellicott City, MD 21042
Phone: (410) 884-4200
Monday–Friday: 9 a.m.–5 p.m.

Sinno Center for Plastic Surgery: Dr. Fady A. Sinno
826 Washington Road #204A
Westminster, MD 21157
Phone: (410) 751-2348
Monday–Friday: 9 a.m.–5 p.m.

Breast Lift
If you feel that your breasts look weighed down or saggy, and you are unable to improve them with exercise or by wearing special bras, you may want to consider having breast lift surgery. Women from the Columbia and Baltimore, MD, areas visit board-certified plastic surgeon Dr. Fady Sinno for breast lift surgery in Ellicott City and Westminster to restore a lifted, more youthful appearance.
Standard Breast Lift with Implants

Before & After Photos
WARNING:
This feature contains nudity. Please click OK to confirm you are at least 18 years of age and are not offended by such material.
Why do women have breast lift surgery?
A breast lift, technically called a mastopexy, is a surgical procedure that raises and reshapes sagging breasts. It can also reduce the size of the darker area around your nipples (the areola), which may become enlarged or stretched after pregnancy or nursing a baby. Breast sagging is often caused by 1 or more of the following conditions:
Pregnancy
Nursing a baby
Genetic predisposition
Massive weight loss
Gravity and age
If you are planning to get pregnant in the near future, Dr. Sinno usually recommends that you delay your breast lift until after your family is complete. Any additional stretching from pregnancy or nursing can be corrected with a single surgery.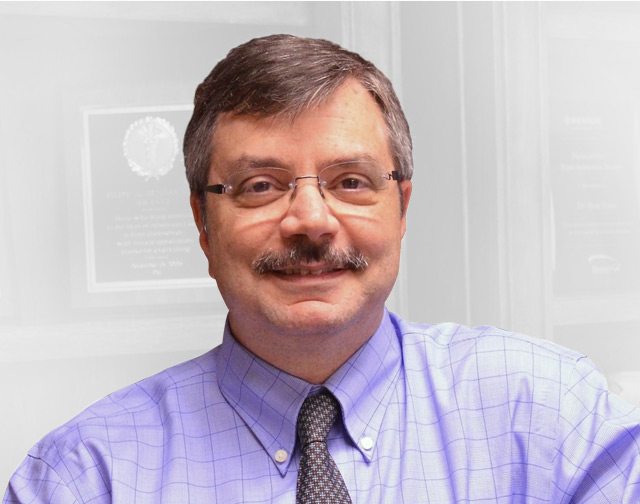 Meet Dr. Fady Sinno
Board-Certified Plastic Surgeon
Dr. Fady Sinno provides individual attention and personal care to each of his patients. His warm, personal approach and exceptional results make him a top choice for Baltimore, MD, area men and women who want to look and feel their best.
Meet Dr. Sinno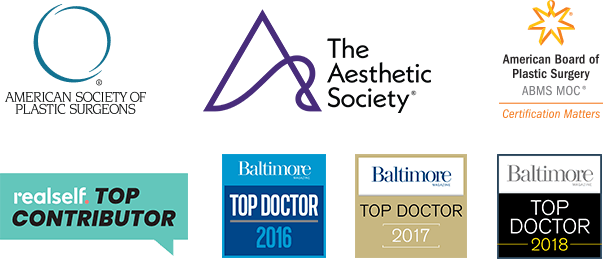 Will breast implants lift sagging breasts?
Women with minimal breast sagging who have lost breast volume due to pregnancy, nursing, or weight loss can sometimes attain pleasing results through breast augmentation. Dr. Sinno can also combine breast lift with breast implants, or for women with overly large breasts, a breast reduction. He will review your options with you and take the time to thoroughly answer your questions when you meet with him at your consultation.
What are the different types of breast lift?
Dr. Sinno typically uses the following minimal incision breast lift techniques:
Periareolar technique (concentric mastopexy): With this approach, the incision is limited to a line around the edge of the areola, which allows the use of a breast implant for augmentation, if desired.
Vertical mastopexy technique (lollipop incision mastopexy): This uses an incision around the areola with a vertical line below the areola towards the breast crease.
What happens during breast lift surgery?
In the Baltimore area, a breast lift is usually performed on an outpatient basis using general anesthesia, so you will sleep through the entire procedure. The surgery usually takes between 2 to 4 hours to complete.
After making the incision, Dr. Sinno will reposition your nipple and areola, remove excess skin, and reshape your breasts to a more youthful contour. Stitches are usually placed around the areolas, in a vertical line extending down from the nipples, and along the lower crease of the breasts. Some women may choose to combine this procedure with the body contouring benefits of liposuction for overall improvements.
Testimonials
"I am incredibly happy with the results of my mammoplasty! The results have far exceeded my expectations. Dr. Sinno was very knowledgeable, professional, and transparent with me about the procedure. Dr. Sinno and his staff are incredible and are always a pleasure to work with! They provide excellent personalized care and I was very impressed with the surgery center."

– Patient Review on Vitals

"Dr. Sinno, is caring, intuitive, and extremely skilled. He is more interested in producing an artistic, natural, and beautiful result than in simply making money. I consider him to be one of the most ethical and professional plastic surgeons in the region. I highly, highly recommend."

– TriciaLeanne

"I have been going to Dr Sinno for more than 15 yrs, I had 3 surgeries, He has the best bedside manner & his professionalism is beyond anyone I met! I Love my results. He is truly an artist. I can't say enough about him, I HIGHLY recommend him."

– Rbsbeauty
View More
What is the recovery time after a breast lift?
Most patients are able to return to work or school within 7 days after the surgery. They will need to refrain from strenuous exercise for about 4 to 5 weeks.
What can I expect during breast lift recovery?
After surgery, your breasts will be swollen and bruised for about 1 to 2 weeks. You will return home with your breasts bandaged with gauze covered by an elastic surgical bra. This bra holds the breasts in a perfect position during initial healing. You must wear this special bra and gauze at all times, even while sleeping, for 3 weeks after surgery. During recovery you might also notice:
Your breasts may heal at different rates. One may swell, one may feel less comfortable than the other, or the shapes may look different at first. When fully recovered, your breasts will look very similar and natural.
You may have tingling, burning, or shooting pains in your breasts as your sensory nerves heal after surgery. Try not to be alarmed as these sensations disappear over time. Talk with Dr. Sinno about pain medication if the discomfort bothers you.
After you fully heal from the surgery, you will likely feel an increased sense of well being and self-confidence about your appearance.
How long do breast lift results last?
A breast lift will not keep your breasts lifted indefinitely. The effects of aging and gravity, pregnancy and weight changes may eventually cause your breasts to sag again. The amount of "new" sagging is unpredictable and will vary among women. If you have breast implants along with a breast lift, you may find that the results of the breast lift last longer.
What are my next steps?
Are you ready to find out more about breast lift surgery in the Baltimore or Columbia, MD, area? Request your consultation online with Dr. Fady Sinno or call us at  (410) 884-4200 (Ellicott City) or  (410) 751-2348 (Westminster). His offices are conveniently located near Catonsville, Laurel, and Randallstown.
A Reputation Built on Results
Dr. Sinno is extraordinary, especially if you want to maintain your look with small tweaks, avoiding...
I Am Grateful I Was Able to Receive Outstanding Care at Dr. Sinno's Office I consider myself very fortunate....
Dr. Sinno is an amazing doctor. He's had treated me, for various things, over the last 18 years. I've...
I have been going to Dr. Sinno for 3 years now and always leave happy no matter what I get done!!
Back to Top