Sinno Center for Plastic Surgery: Dr. Fady A. Sinno
5300 Dorsey Hall Drive #102
Ellicott City, MD 21042
Phone: (410) 884-4200
Monday–Friday: 9 a.m.–5 p.m.

Sinno Center for Plastic Surgery: Dr. Fady A. Sinno
826 Washington Road #204A
Westminster, MD 21157
Phone: (410) 751-2348
Monday–Friday: 9 a.m.–5 p.m.

Breast Reduction
If your large breasts make it difficult for you to pursue normal everyday activities or cause you regular pain and discomfort, it may be a good time to explore the possibility of breast reduction surgery at our Westminster and Ellicott City practices. Board-certified plastic surgeon Dr. Fady Sinno offers a variety of breast enhancement procedures including breast reduction to help women from the Baltimore and Columbia, MD, areas enhance their appearance, confidence, and quality of life.
About Breast Reduction Surgery
Breast reduction is a surgical procedure that reduces the size of very large, heavy breasts. In addition to providing relief from the self-consciousness associated with overly large breasts, this procedure can provide relief from the physical problems as well. Baltimore women often choose breast reduction surgery for one or more of these reasons:
Decreasing the size of their breasts
Balancing their overall figure with a more proportioned breast size
Reducing or eliminating associated medical problems, such as neck and back pain, difficulty breathing, skin irritations, and limitations to physical activity
Increasing self-confidence through an enhanced appearance
Because breast reduction surgery significantly alters the structure of the breasts, it is not right for every woman. This procedure is best suited for women who are not breastfeeding, can maintain a healthy weight, and whose breasts are fully developed.
Many of our patients choose to pursue a more comprehensive enhancement by combining breast reduction with other procedures, such as tummy tuck, breast lift or liposuction. Dr. Sinno will ask you to describe the improvements you'd like to make, review your options, and take the time to thoroughly answer your questions when you meet with him at your consultation.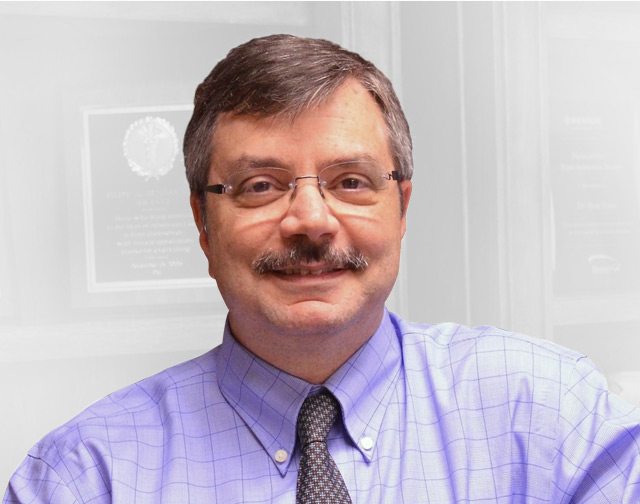 Meet Dr. Fady Sinno
Board-Certified Plastic Surgeon
Dr. Fady Sinno provides individual attention and personal care to each of his patients. His warm, personal approach and exceptional results make him a top choice for Baltimore, MD, area men and women who want to look and feel their best.
Meet Dr. Sinno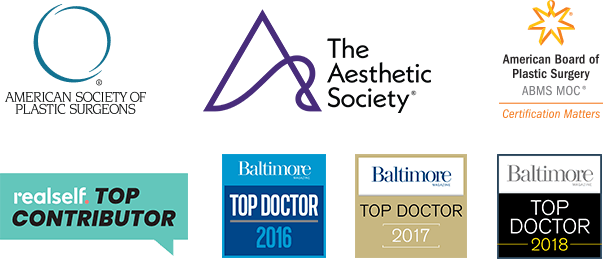 What to Expect
Dr. Sinno performs breast reduction surgery on an outpatient basis using general anesthesia, so you will be asleep the entire time. The procedure usually takes 4 to 5 hours to complete.
Incisions are made in the nipple-areola complex (the dark area around the nipple), extending down below the nipple, and into the fold under the breast. Excess breast tissue, fat, and skin are removed. A new breast shape is contoured and the nipple and areola are repositioned. Sutures (stitches) close the incision around the areola.
Testimonials
"I am incredibly happy with the results of my mammoplasty! The results have far exceeded my expectations. Dr. Sinno was very knowledgeable, professional, and transparent with me about the procedure. Dr. Sinno and his staff are incredible and are always a pleasure to work with! They provide excellent personalized care and I was very impressed with the surgery center."

– Patient Review on Vitals

"Dr. Sinno, is caring, intuitive, and extremely skilled. He is more interested in producing an artistic, natural, and beautiful result than in simply making money. I consider him to be one of the most ethical and professional plastic surgeons in the region. I highly, highly recommend."

– TriciaLeanne

"I have been going to Dr Sinno for more than 15 yrs, I had 3 surgeries, He has the best bedside manner & his professionalism is beyond anyone I met! I Love my results. He is truly an artist. I can't say enough about him, I HIGHLY recommend him."

– Rbsbeauty
View More
Breast Reduction Recovery
Right after surgery, most patients have swelling and minor discomfort for the first couple of days that can usually be managed with prescription pain medication. Most women are able to stand up and walk around 1 to 2 days after surgery. You can usually resume your regular routine, including work, within 2 weeks, but you should avoid lifting heavy objects and strenuous activity for at least 1 month.
For the first 3 weeks after surgery, you will be required to wear a surgical bra 24 hours a day, except when bathing, to keep your newly contoured breasts in the right position. We recommend that you sleep on your back instead of your side for the first week. Use pillows to elevate and support your head and back to help reduce breast swelling.
After breast reduction, many women lose some feeling in their nipples and breast skin, caused by swelling after surgery that usually fades within 6 to 8 weeks, or up to a year. During recovery, you might also notice:
Your breasts may heal at different rates. One may swell, one may feel less comfortable than the other, or the shapes may look different at first. When fully recovered, your breasts will look very similar and natural.
You may feel tired or "washed out" for several weeks. Listen to your body and only do what you can. Don't push yourself.
The skin of your breasts may appear temporarily shiny due to swelling. Within a few weeks, the swelling will disappear and the skin will return to normal.
Your breasts will probably ache occasionally for a few weeks.
Results
Even if you've been concealing your breasts with loose clothing, people will probably notice that you've undergone breast reduction. Reactions may vary. Be patient and allow yourself time to adjust to your new, improved look. Breast reduction has one of the highest satisfaction rates among cosmetic procedures.
The improvements from breast reduction surgery are long-lasting, as long as you don't become pregnant or experience significant weight changes. Keep in mind that your breasts may eventually sag somewhat and the skin may change over time.
Next Steps
Are you ready to find out more about breast reduction surgery in the Baltimore or Columbia, MD, area? Request your consultation online with Dr. Fady Sinno or call us at  (410) 884-4200 (Ellicott City) or  (410) 751-2348 (Westminster).
A Reputation Built on Results
Dr. Sinno is extraordinary, especially if you want to maintain your look with small tweaks, avoiding...
I Am Grateful I Was Able to Receive Outstanding Care at Dr. Sinno's Office I consider myself very fortunate....
Dr. Sinno is an amazing doctor. He's had treated me, for various things, over the last 18 years. I've...
I have been going to Dr. Sinno for 3 years now and always leave happy no matter what I get done!!
Back to Top