Sinno Center for Plastic Surgery: Dr. Fady A. Sinno
5300 Dorsey Hall Drive #102
Ellicott City, MD 21042
Phone: (410) 884-4200
Monday–Friday: 9 a.m.–5 p.m.

Sinno Center for Plastic Surgery: Dr. Fady A. Sinno
826 Washington Road #204A
Westminster, MD 21157
Phone: (410) 751-2348
Monday–Friday: 9 a.m.–5 p.m.

Male Breast Reduction
For some men, having overly large breasts—a condition called gynecomastia—is an embarrassing problem. When seeking an effective, long-term solution, many men have chosen male breast reduction near Baltimore or Columbia, MD, at Sinno Center for Plastic Surgery's Westminster and Ellicott City offices. Dr. Fady Sinno and his team strive to be sensitive, discreet, and to provide a quality healthcare experience.
About Gynecomastia
Approximately 40 to 60% of men are affected to varying degrees by gynecomastia. It can even be isolated to one side of the chest. It frequently occurs without any known cause, though it may be related to hormonal abnormalities, certain drugs or prescription medications, or obesity.
If you are a man with excessively large breasts, male breast reduction surgery can create a flatter, more masculine looking contour for your chest. Potential alternatives to this procedure include:
Weight loss
Exercise
Change in medication
Elimination of steroid use
A standard mastectomy
What to Expect
The operation takes place at Sinno Center for Plastic Surgery on an outpatient basis. Dr. Sinno will discuss with you the type of anesthesia to use, which depends on the extent of your surgery. Local anesthesia, combined with a sedative, allows you to remain awake but very relaxed. With a general anesthetic, you will be asleep throughout the procedure.
Sometimes liposuction using an ultrasonic machine is sufficient to treat the entire breast. In many cases, a small additional incision is needed in addition to liposuction. If this is the case, the incision is made either under your arm or at the edge of the areola (the dark area around your nipple). Dr. Sinno may also have to cut away the excess breast tissue. In some cases, excess skin may have to be removed so that the remaining chest skin can be fixed firmly to your new chest contour.
Testimonials
"I am incredibly happy with the results of my mammoplasty! The results have far exceeded my expectations. Dr. Sinno was very knowledgeable, professional, and transparent with me about the procedure. Dr. Sinno and his staff are incredible and are always a pleasure to work with! They provide excellent personalized care and I was very impressed with the surgery center."

– Patient Review on Vitals

"Dr. Sinno, is caring, intuitive, and extremely skilled. He is more interested in producing an artistic, natural, and beautiful result than in simply making money. I consider him to be one of the most ethical and professional plastic surgeons in the region. I highly, highly recommend."

– TriciaLeanne

"I have been going to Dr Sinno for more than 15 yrs, I had 3 surgeries, He has the best bedside manner & his professionalism is beyond anyone I met! I Love my results. He is truly an artist. I can't say enough about him, I HIGHLY recommend him."

– Rbsbeauty
View More
Male Breast Reduction Recovery
Right After Surgery
You will go home several hours after the procedure.
Your chest will be covered with a light gauze dressing.
A specialized elasticized chest vest is placed over your chest to aid in the healing process. You will wear this for 2 to 3 weeks. It can be worn discreetly under your clothing.
A small tube, called a drain, may be used to help drain off excess fluids (a normal result of surgery) for several days. Staff at the Sinno Center for Plastic Surgery will give you instructions on how to care for the drain.
Expect minor discomfort for a couple of days. You can take prescribed pain medication to manage this.
Sleep or lie only on your back for the first week. Try to avoid sleeping on your side. Use pillows to elevate and support your head and back to help reduce swelling.
Discomfort, Swelling & Bruising
The surgery will cause you to be swollen and bruised for several weeks.
Bruising and swelling will slowly disappear. It may take 4 to 6 months for all swelling to fade completely. Try to be patient.
You can take prescribed pain medication to manage the minor discomfort you may experience.
Follow-Up Appointments
The gauze dressing or elastic bandage will be removed on your first office visit with Dr. Sinno after surgery.
You can take a shower or bath 24 hours after surgery, even with the drains in place. A staff member will give you specific instructions for handling your bandages and drains while bathing.
Stitches are usually the absorbable type.
Returning to Daily Life
Try to start walking around a few hours after your surgery.
Return to work when you feel ready. For most men, this is within 1 to 3 days.
Hold off on sexual activity for 1 to 2 weeks.
Avoid heavy or strenuous exercise, including lifting, for at least 3 weeks.
For at least a month, stay clear of any tasks, job, or sports where you might be hit in the chest.
Be careful of sunlight exposure while healing. Your scars, though placed inconspicuously, will be highly sensitive to the sun for at least a year. Use SPF 15 or higher whenever you go outside.
What You Might Notice
Each side of your chest may heal at a different rate. One may be more swollen; one may feel less comfortable than the other; or the shapes may look different at first. When fully recovered, your chest will look flat, firm and natural.
You may feel tired or "wiped out" for several weeks. Listen to your body and only do what you can. Don't push yourself.
You may see a small amount of fluid draining from your surgical incisions. Some crusting is normal. If you have bleeding or intense pain, call us.
Your chest will probably ache occasionally for a few weeks.
There may be some hardness under the skin.
Results
Results of your chest reduction are long-lasting. However, if you gain excessive weight, or use certain drugs, you may notice an increase in your breast size again.
More Services for Men
In addition to male breast reduction, Dr. Sinno tailors many popular cosmetic procedures to the male physique and facial features to improve your appearance while ensuring you still look masculine.
Dr. Sinno has more than a decade of experience performing plastic surgery for men and can help you understand which, if any, are realistic options for you. You might consider one or more of the following procedures: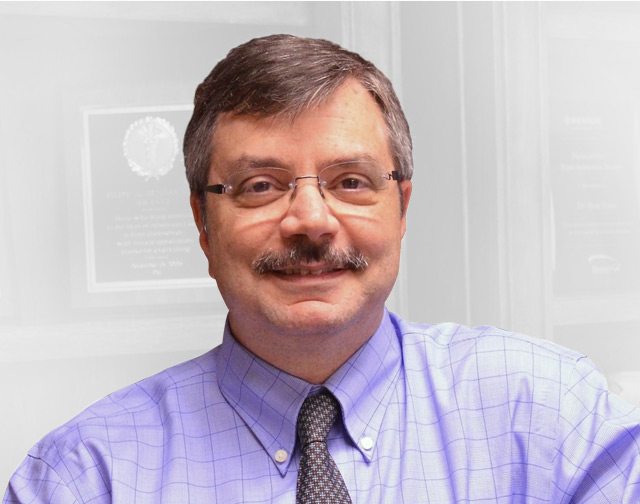 Meet Dr. Fady Sinno
Board-Certified Plastic Surgeon
Dr. Fady Sinno provides individual attention and personal care to each of his patients. His warm, personal approach and exceptional results make him a top choice for Baltimore, MD, area men and women who want to look and feel their best.
Meet Dr. Sinno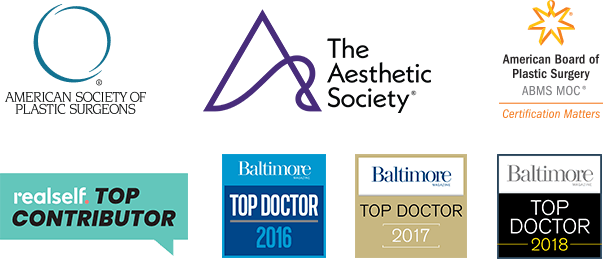 Next Steps
Are you ready to find out more about male breast reduction surgery in the Baltimore or Columbia, MD, areas? Request your consultation online or call us at  (410) 884-4200 (Ellicott City) or (410) 751-2348 (Westminster).
A Reputation Built on Results
I found Dr. Sinno from my best friend, she had breast reduction, tummy tuck and face lift. Everything...
I cannot say enough about Dr. Sinno and his entire staff. He is thorough, polite, reassuring, and "picky"...
The results I am seeing are nothing short of amazing I cannot say enough about Dr. Sinno and his entire...
After visiting so many other surgeons in different cities, I'm so happy to have found Dr. Sinno. From...
Back to Top