Sinno Center for Plastic Surgery: Dr. Fady A. Sinno
5300 Dorsey Hall Drive #102
Ellicott City, MD 21042
Phone: (410) 884-4200
Monday–Friday: 9 a.m.–5 p.m.

Sinno Center for Plastic Surgery: Dr. Fady A. Sinno
826 Washington Road #204A
Westminster, MD 21157
Phone: (410) 751-2348
Monday–Friday: 9 a.m.–5 p.m.

Nipple Surgery
Various nipple procedures are available for men and women desiring nipple reduction, correction of inverted nipples or nipple-areola reconstruction after mastectomy or traumatic deformity. At the Sinno Center for Plastic Surgery, we provide detailed information about breast and nipple surgery to help our patients from Baltimore and Columbia, MD, and surrounding areas make an informed decision.
Nipple reduction and correction of inverted nipples are common surgical procedures, usually done under local anesthesia with minimal downtime. They are considered cosmetic procedures and are typically not covered by insurance.
Nipple Reduction

Before & After Photos
WARNING:
This feature contains nudity. Please click OK to confirm you are at least 18 years of age and are not offended by such material.
About Nipple Reconstruction Surgery
Nipple reconstruction is a surgical procedure that recreates the nipple and areola tissue called nipple-areola complex. The reconstruction procedure is usually done as the final step of breast reconstruction surgery. Women seeking a nipple reconstruction usually have lost their nipple-areola complex with a mastectomy.
As with breast reconstruction, the best candidates are women whose cancer seems to have been eliminated with removal of the breast. This procedure is usually covered by most insurance providers.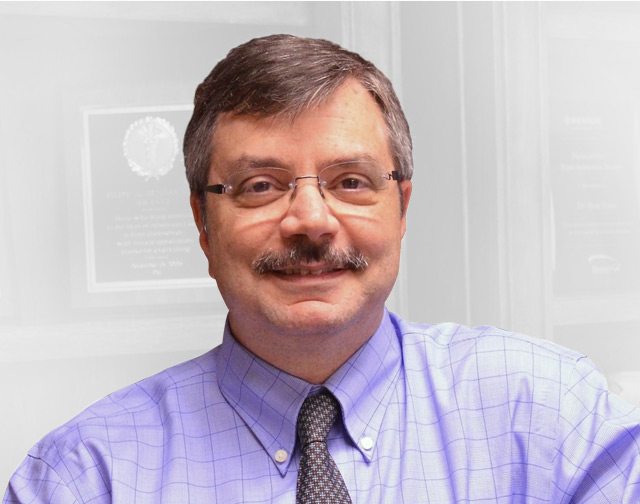 Meet Dr. Fady Sinno
Board-Certified Plastic Surgeon
Dr. Fady Sinno provides individual attention and personal care to each of his patients. His warm, personal approach and exceptional results make him a top choice for Baltimore, MD, area men and women who want to look and feel their best.
Meet Dr. Sinno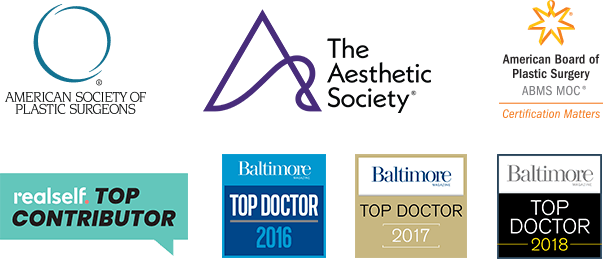 What to Expect
The procedure is usually done as outpatient under local anesthesia. A "nipple mound" is created using your own chest tissue. Some women opt to have 3-D tattooing of the nipple-areola complex in order to avoid the surgery that creates the nipple protrusion. The tattoo procedure, when done by a skilled tattoo artist, can give excellent results while being less invasive than surgery.
Nipple Surgery Recovery
You will go home with gauze dressing over your nipple. You will also wear a bra over top of the dressing to protect the surgical site.
The dressing will be removed in 7 to 10 days.
Expect minor bleeding or oozing (staining of the gauze). Any bleeding beyond that should be reported to Dr. Sinno immediately.
Nipple reconstruction is usually not painful. Any discomfort you have can be easily managed with prescribed pain medication.
Your Recovery Timeline
You can go back to your daily activities within 1 day after the procedure.
You can shower or take a bath 1 to 2 days after surgery. However, you should not get the dressing wet until you get the okay from Sinno Center for Plastic Surgery.
Testimonials
"I am incredibly happy with the results of my mammoplasty! The results have far exceeded my expectations. Dr. Sinno was very knowledgeable, professional, and transparent with me about the procedure. Dr. Sinno and his staff are incredible and are always a pleasure to work with! They provide excellent personalized care and I was very impressed with the surgery center."

– Patient Review on Vitals

"Dr. Sinno, is caring, intuitive, and extremely skilled. He is more interested in producing an artistic, natural, and beautiful result than in simply making money. I consider him to be one of the most ethical and professional plastic surgeons in the region. I highly, highly recommend."

– TriciaLeanne

"I have been going to Dr Sinno for more than 15 yrs, I had 3 surgeries, He has the best bedside manner & his professionalism is beyond anyone I met! I Love my results. He is truly an artist. I can't say enough about him, I HIGHLY recommend him."

– Rbsbeauty
View More
Results
Your reconstructed nipple and surrounding areola may not look 100% natural. However, like with breast augmentation, most women who have this procedure done say the psychological benefits are significant.
Next Steps
Are you ready to find out more about nipple reconstruction in the Baltimore or Columbia, MD, area? Request your consultation online with Dr. Fady Sinno or call us at  (410) 884-4200 (Ellicott City) or  (410) 751-2348 (Westminster). His offices are conveniently located near Annapolis and Frederick.
A Reputation Built on Results
I found Dr. Sinno from my best friend, she had breast reduction, tummy tuck and face lift. Everything...
I cannot say enough about Dr. Sinno and his entire staff. He is thorough, polite, reassuring, and "picky"...
The results I am seeing are nothing short of amazing I cannot say enough about Dr. Sinno and his entire...
After visiting so many other surgeons in different cities, I'm so happy to have found Dr. Sinno. From...
Back to Top