Sinno Center for Plastic Surgery: Dr. Fady A. Sinno
5300 Dorsey Hall Drive #102
Ellicott City, MD 21042
Phone: (410) 884-4200
Monday–Friday: 9 a.m.–5 p.m.

Sinno Center for Plastic Surgery: Dr. Fady A. Sinno
826 Washington Road #204A
Westminster, MD 21157
Phone: (410) 751-2348
Monday–Friday: 9 a.m.–5 p.m.

Brow Lift
A brow lift, also called a forehead lift, is a surgical procedure that corrects drooping eyebrows and smoothes the visible, horizontal lines in the forehead. Board-certified plastic surgeon Dr. Fady Sinno performs brow lift surgery to help women and men from Baltimore and Columbia, MD, attain a more youthful and rested appearance.
Brow Lift

Before & After Photos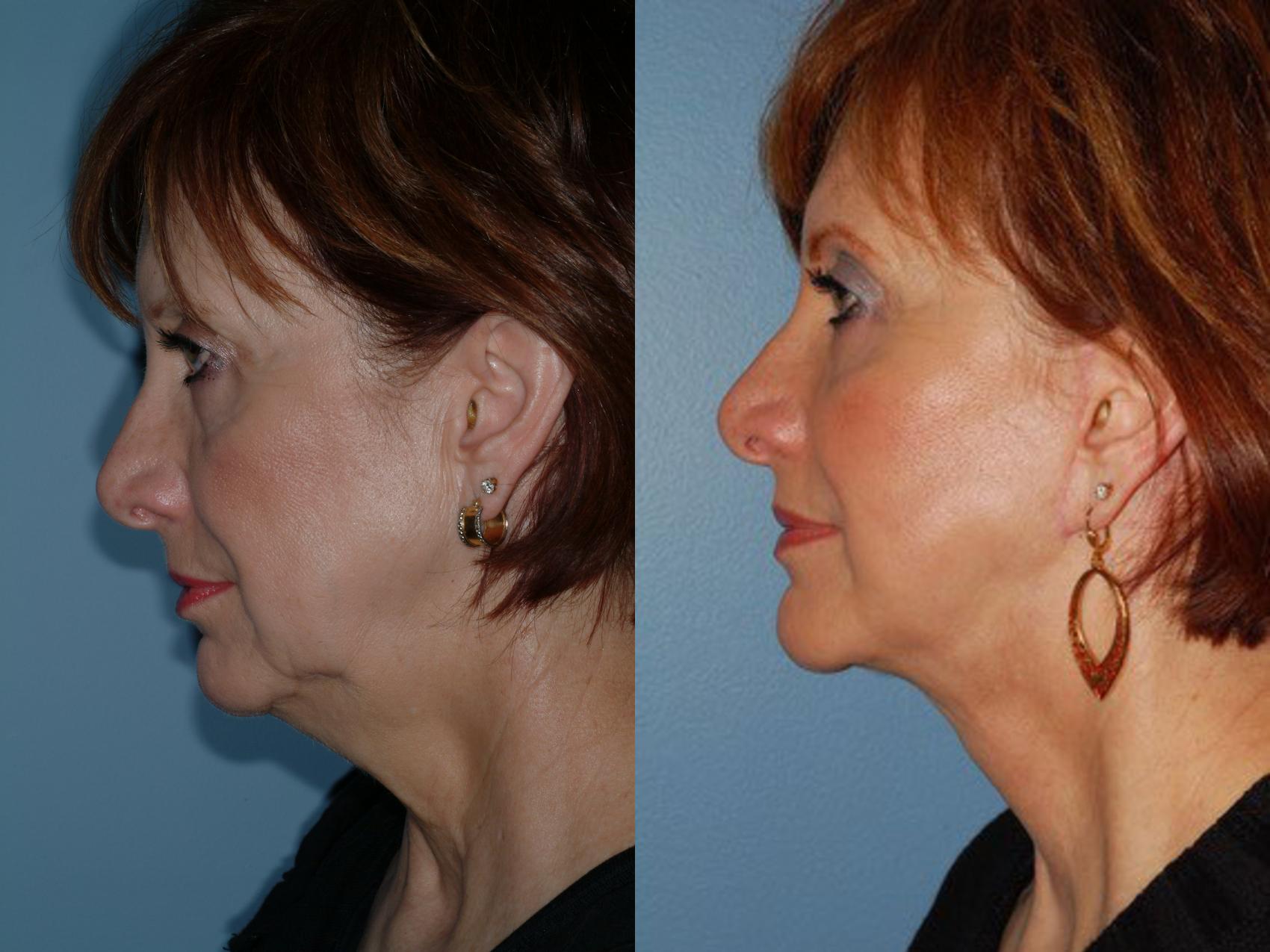 Before & After
Keep in mind that each patient is unique and your results may vary.
About Brow Lift Surgery
If you have one of these facial characteristics caused either by heredity or aging, you may be a good candidate for a brow lift:
Heavy, low brow
Furrowed lines or deep wrinkles above the nose
Deep wrinkles or furrows in your forehead
Patients who have had eyelid surgery, who have receding hairlines, or who are bald can still be considered for a forehead lift. Dr. Sinno will make sure to alter the incision location, if need be.
Enhancing Your Results
You may want to consider combining your brow lift surgery with additional plastic surgery procedures in Baltimore to enhance your results. These might include one or more of the following:
What to Expect
Dr. Sinno performs the endoscopic ("minimal incision") forehead lift which involves only 3 to 5 short incisions in your hairline. Your hair is preserved (no shaving is necessary). Your forehead skin is lifted, and the muscles and underlying tissue are repositioned to give it a smoother appearance.
The procedure is done using a narrow, hollow instrument called an endoscope. It has a fiber optic light source and camera through which Dr. Sinno works with small surgical instruments to complete the procedure.
Your eyebrows also may be lifted, depending on what you have decided in advance with Dr. Sinno. Sometimes absorbable anchors, placed under the skin and behind the hairline, are used to hold the position while your eyebrows are healing. Dr. Sinno most commonly uses temporary stitches under the scalp (instead of screws) for fixation. These hidden stitches are removed in about 3 weeks.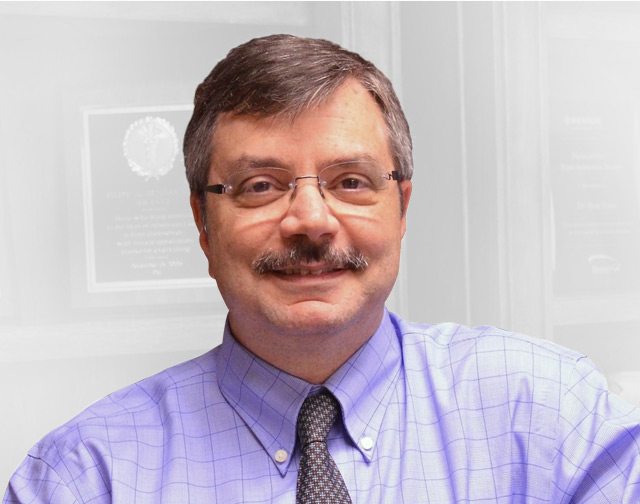 Meet Dr. Fady Sinno
Board-Certified Plastic Surgeon
Dr. Fady Sinno provides individual attention and personal care to each of his patients. His warm, personal approach and exceptional results make him a top choice for Baltimore, MD, area men and women who want to look and feel their best.
Meet Dr. Sinno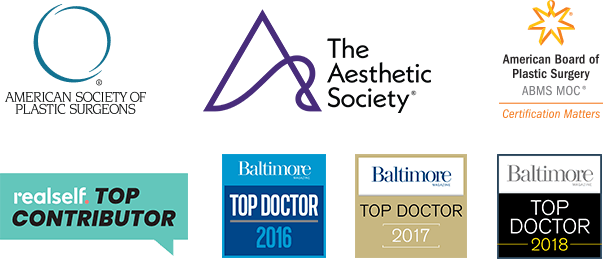 Brow Lift Recovery
Right after surgery
You will go home with your head wrapped in dressings that will be removed within 1 to 2 days. No additional dressings will be needed afterward.
Keep your head elevated for the first 24 hours.
Pain, numbness, itching
You may experience some discomfort where the incision was made. Incision pain is usually minor and easily managed with pain medication. You might also have some temporary numbness and itching near the incision.
Swelling, bruising
You will have some swelling and bruising around the area treated. Expect most swelling and bruising to disappear within 7 to 10 days. Ice packs will help both swelling and discomfort. Complete swelling does not usually disappear for 3 to 4 months after the procedure. Talk with the staff at the Sinno Center for Plastic Surgery about special makeup to help you cover the bruising while you heal.
Stitches and staples
These help hold the new position of your forehead while it heals. Stitches and staples are usually removed within 7 to 10 days.
Hair loss and hair care
Although the loss of hair is rare with an endoscopic forehead lift, you may experience some patchiness around the surgical site. This will clear up, and your hair will grow back in normally, within a few months.
You can wash your hair, using your regular shampoo, as soon as the post-surgical dressings are removed. Do not use hair coloring for 5 to 6 weeks after the procedure. Also avoid exposure to heat, such as very hot water, curling irons, or curlers during this time.
Getting back to normal
Healing is a gradual process. Day by day, the appearance of your face will improve. Most visible signs of surgery are gone completely within 3 weeks.
You may feel somewhat tired at first, but you should soon feel back to normal.
You can expect to return to work or school within a week or so. You will need to hold off on strenuous physical activity that raises your blood pressure for several weeks. This would include jogging, bending, heavy housework and sexual activity.
Testimonials
"I am incredibly happy with the results of my mammoplasty! The results have far exceeded my expectations. Dr. Sinno was very knowledgeable, professional, and transparent with me about the procedure. Dr. Sinno and his staff are incredible and are always a pleasure to work with! They provide excellent personalized care and I was very impressed with the surgery center."

– Patient Review on Vitals

"Dr. Sinno, is caring, intuitive, and extremely skilled. He is more interested in producing an artistic, natural, and beautiful result than in simply making money. I consider him to be one of the most ethical and professional plastic surgeons in the region. I highly, highly recommend."

– TriciaLeanne

"I have been going to Dr Sinno for more than 15 yrs, I had 3 surgeries, He has the best bedside manner & his professionalism is beyond anyone I met! I Love my results. He is truly an artist. I can't say enough about him, I HIGHLY recommend him."

– Rbsbeauty
View More
Results
Want to see how you'd look with a forehead lift? Stand in front of a mirror and place your palms at the outer edges of your eyes, above your eyebrows. Now gently pull the skin up, raising your brow and forehead area. That's approximately how you will look (minus your hands holding it in place!).
As you can tell, your completely healed forehead lift will alter your expression. Although your appearance will not be dramatically changed, you definitely will appear rested, healthier, and more youthful. Many patients report a renewed sense of well-being and an increase in self-confidence.
Results from forehead-brow lift surgery will keep you looking younger for years. However, your face – including your forehead – will continue to change somewhat as you age. The Sinno Center for Plastic Surgery offers a range of procedures and treatments to enhance your face through time.
Next Steps
Are you ready to find out more about brow lift surgery in the Baltimore or Columbia, MD, area? Request your consultation online with Dr. Fady Sinno or call us at  (410) 884-4200 (Ellicott City) or  (410) 751-2348 (Westminster). His offices are conveniently located near Annapolis and Frederick.
A Reputation Built on Results
I have a much better looking chest - regret not doing it sooner Had gynecomastia since puberty. Now...
Dr. Sinno is extraordinary, especially if you want to maintain your look with small tweaks, avoiding...
I Am Grateful I Was Able to Receive Outstanding Care at Dr. Sinno's Office I consider myself very fortunate....
Dr. Sinno is an amazing doctor. He's had treated me, for various things, over the last 18 years. I've...
Back to Top