Sinno Center for Plastic Surgery: Dr. Fady A. Sinno
5300 Dorsey Hall Drive #102
Ellicott City, MD 21042
Phone: (410) 884-4200
Monday–Friday: 9 a.m.–5 p.m.

Sinno Center for Plastic Surgery: Dr. Fady A. Sinno
826 Washington Road #204A
Westminster, MD 21157
Phone: (410) 751-2348
Monday–Friday: 9 a.m.–5 p.m.

Rhinoplasty
Surgery to reshape the nose, called rhinoplasty, is one of the most frequently requested plastic surgery procedures. Correcting nasal deformities can dramatically improve your facial appearance. At the Sinno Center for Plastic Surgery, board-certified plastic surgeon Dr. Fady Sinno uses the latest techniques in plastic surgery to ensure his rhinoplasty patients from Baltimore and Columbia, MD, and surrounding communities receive the highest quality care before, during, and after their procedure.
About Nose Surgery
Rhinoplasty can be performed for cosmetic reasons to improve your appearance, or for reconstructive purposes to correct injuries or birth defects. Nose surgery can accomplish any of the following:
Change the size or shape or your nose in various ways
Narrow the space between your nostrils
Alter the angle between your nose and upper lip
Correct a birth defect, such as a deviated septum (the dividing wall between the air passages on the right and left side of the inside of the nose)
Correct a nose deformity due to injury or cancer
Relieve breathing difficulties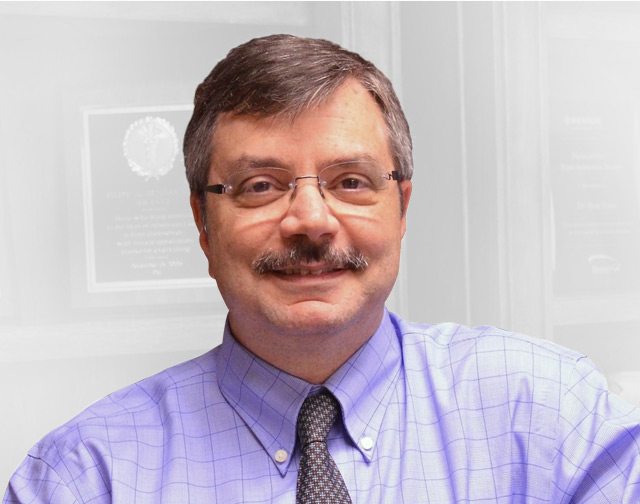 Meet Dr. Fady Sinno
Board-Certified Plastic Surgeon
Dr. Fady Sinno provides individual attention and personal care to each of his patients. His warm, personal approach and exceptional results make him a top choice for Baltimore, MD, area men and women who want to look and feel their best.
Meet Dr. Sinno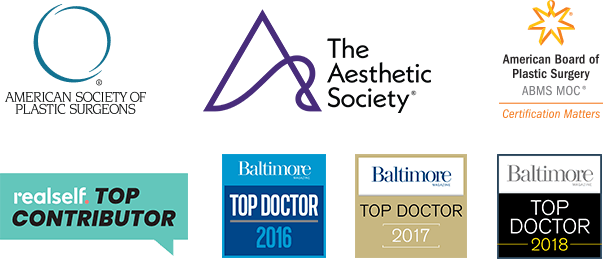 Enhancing Your Results
You may want to consider combining your nose surgery with additional plastic surgery procedures to enhance your results. These might include one or more of the following:
Ideal Rhinoplasty Candidates
Characteristics of good candidates for nose surgery include:
You have completed your growth spurt (usually age 14-15 for girls, slightly later for boys).
You have realistic expectations about results: you want to improve the appearance of your face, but you are not seeking a perfect look.
You are in generally good health.
You feel your appearance would benefit from nose surgery.
What to Expect
Rhinoplasty is performed at the Sinno Center for Plastic Surgery on an outpatient basis. You may receive either a local or general anesthetic, depending on what you decide in advance with Dr. Sinno. Local anesthesia allows you to stay awake during the procedure and you will also receive a sedative to help you relax. With general anesthesia, you will sleep through the procedure.
Incisions are made inside your nostrils. Your soft tissues, cartilage, and nasal bones are then reshaped to improve the external contour of your nose. If your nostrils are large, they also will be made smaller using tiny incisions at their base. Your rhinoplasty will take 2 to 3 hours, depending on the extent of the procedure.
After completing the surgery, Dr. Sinno will put a small splint over the outside of your nose to help maintain its new shape during the healing process. Nose packs or soft plastic splints may be inserted into your nose to stabilize the septum.
Rhinoplasty Recovery
Healing is a gradual process. Day by day, the appearance of your nose and face will improve. Try to be patient. The results are worth it; you will look and feel better about your nose.
Right after surgery
The first 24 hours after the procedure, your face will feel puffy, your nose may ache and you might have a headache.
Take pain medication for any discomfort.
Keep your activity to a minimum for the first 24 hours. When in bed, keep your head elevated.
Swelling and bruising
Bruising and swelling around your eyes actually will increase in the first few days, reaching a peak about day 2.
Use cold compresses to reduce both swelling and bruising.
Most swelling and bruising will go away after the first week following surgery.
Nasal dressing, packing, splints, and stitches
Sometimes gauze or foam (packing) is put inside the nose. This will be removed after a few days and you will then feel much more comfortable.
All dressings, splints, stitches will be removed within 7 to 10 days.
Nasal stuffiness and bleeding
A little bit of bleeding after nose surgery is normal for the first few days.
Your nose will feel stuffy for several weeks. Talk with Dr. Sinno about the use of nasal sprays.
Try not to blow your nose for a week or so to allow the tissue inside to fully heal.
Getting back to normal
You can expect to be up and around within 1 to 2 days of your rhinoplasty. Make every effort to avoid rubbing, bumping, or hitting your nose for several weeks.
Use extra care in washing your face or hair and as you apply make-up.
Plan on returning to school or sedentary work about a week after surgery.
Any exercise which raises your blood pressure (aerobics, biking, bending, sexual relations, etc.) should be avoided for at least 2 to 3 weeks after rhinoplasty.
Stay out of the sun to avoid sunburn for up to 8 weeks.
Internal swelling subsides very gradually. Keep in mind that the final results of rhinoplasty may not be apparent for a year or more.
Testimonials
"I am incredibly happy with the results of my mammoplasty! The results have far exceeded my expectations. Dr. Sinno was very knowledgeable, professional, and transparent with me about the procedure. Dr. Sinno and his staff are incredible and are always a pleasure to work with! They provide excellent personalized care and I was very impressed with the surgery center."

– Patient Review on Vitals

"Dr. Sinno, is caring, intuitive, and extremely skilled. He is more interested in producing an artistic, natural, and beautiful result than in simply making money. I consider him to be one of the most ethical and professional plastic surgeons in the region. I highly, highly recommend."

– TriciaLeanne

"I have been going to Dr Sinno for more than 15 yrs, I had 3 surgeries, He has the best bedside manner & his professionalism is beyond anyone I met! I Love my results. He is truly an artist. I can't say enough about him, I HIGHLY recommend him."

– Rbsbeauty
View More
Results
When your rhinoplasty is completed and your body has completely healed, most patients are very pleased with their enhanced appearance. They often report a renewed sense of well-being and an increase in self-confidence.
Results of your rhinoplasty are long-lasting. Your face, including your nose, will change somewhat as you age. The Sinno Center for Plastic Surgery offers a range of procedures and treatments to enhance your face through time.
Next Steps
Are you ready to find out more about rhinoplasty (nose surgery) in the Baltimore or Columbia, MD, area? Request your consultation online with Dr. Fady Sinno or call us at  (410) 884-4200 (Ellicott City) or  (410) 751-2348 (Westminster). His offices are conveniently located near Annapolis and Frederick.
A Reputation Built on Results
Dr. Sinno is extraordinary, especially if you want to maintain your look with small tweaks, avoiding...
I Am Grateful I Was Able to Receive Outstanding Care at Dr. Sinno's Office I consider myself very fortunate....
Dr. Sinno is an amazing doctor. He's had treated me, for various things, over the last 18 years. I've...
I have been going to Dr. Sinno for 3 years now and always leave happy no matter what I get done!!
Back to Top