Sinno Center for Plastic Surgery: Dr. Fady A. Sinno
5300 Dorsey Hall Drive #102
Ellicott City, MD 21042
Phone: (410) 884-4200
Monday–Friday: 9 a.m.–5 p.m.

Sinno Center for Plastic Surgery: Dr. Fady A. Sinno
826 Washington Road #204A
Westminster, MD 21157
Phone: (410) 751-2348
Monday–Friday: 9 a.m.–5 p.m.

Skin Cancer Treatment Baltimore
Skin cancer can develop on any part of your body where there is skin. About 80% of skin cancers appear on the face, head, or neck. Skin cancer can be disfiguring and harmful. At the Sinno Center for Plastic Surgery Dr. Fady Sinno offers advanced skin cancer treatment for patients from the Baltimore area who would like the affected skin repaired and restored. If your skin cancer is initially treated by a dermatologist or another physician, Dr. Sinno will coordinate his skin cancer reconstruction plan in Ellicott City or Westminster, MD, with that physician.
About Skin Cancer
The primary cause of skin cancer is ultraviolet radiation, which usually comes from the sun. Artificial light sources such as sunlamps and tanning booths also emit ultraviolet light rays that can harm the skin.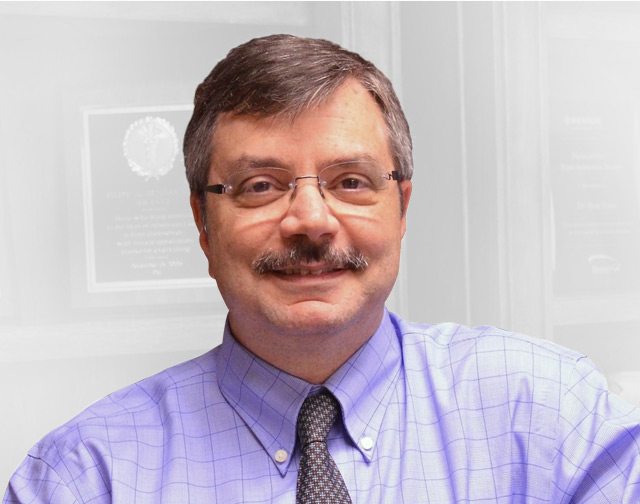 Meet Dr. Fady Sinno
Board-Certified Plastic Surgeon
Dr. Fady Sinno provides individual attention and personal care to each of his patients. His warm, personal approach and exceptional results make him a top choice for Baltimore, MD, area men and women who want to look and feel their best.
Meet Dr. Sinno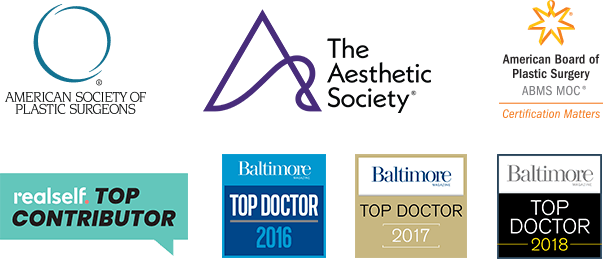 Anyone can get skin cancer regardless of their age, race, skin type or color. Certain individuals have a higher genetic predisposition for skin cancer. You may be at greater risk for developing skin cancer if you have one or more of the following characteristics:
Skin that is fair and freckles easily.
Light-colored hair and eyes.
A large number of moles, or moles of unusual size or shape.
A family history of skin cancer or a personal history of blistering sunburn.
Spend a lot of time working or playing outdoors.
Live closer to the equator, at a higher altitude, or in any place that gets intense, year-round sunshine.
Received therapeutic radiation treatments for adolescent acne.
Skin Cancer Diagnosis
There are several types of skin cancer and their symptoms can vary widely in appearance. Skin cancer is diagnosed by removing all or part of the growth and examining its cells under a microscope.
Symptoms may first appear as small, white or pink nodule or bumps. Sometimes the cancerous area can be smooth and shiny, waxy, or pitted on the surface. Or, you might notice a:
Red spot that's rough, dry, or scaly
Firm, red lump that may form a crust
Crusted group of nodules
Sore that bleeds or doesn't heal after 2 to 4 weeks
White patch that looks like scar tissue
Watch for the "ABCD" warning signs of melanoma, a particularly dangerous type of skin cancer:
Asymmetry: A growth with unmatched halves
Border: Irregular, ragged, or blurred edges
Color: A mottled appearance, with shades of tan, brown, and black, sometimes mixed with red, white, or blue
Diameter: A growth more than 6 millimeters across (about the size of a pencil eraser), or any unusual increase in size
It's not always easy to recognize skin cancer. Your best bet is to examine your skin regularly from head to toe. Don't forget to have your back and your scalp checked. If you notice any unusual bumps, discoloration, or anything unusual or suspect, have it checked by your primary care physician or make an appointment with Dr. Sinno at the Sinno Center for Plastic Surgery so that it can be examined soon.
Getting a Diagnosis
If you are suspicious about a growth or discoloration on your skin, consult a plastic surgeon or a dermatologist for an evaluation. Plastic surgeons and dermatologists are both skilled at diagnosing and treating skin cancer and other skin growths.
At the Sinno Center for Plastic Surgery, Dr. Sinno can surgically remove the growth. He will evaluate the area to be treated to allow you to maintain as much function possible. Most of all, he will ensure that your appearance after treatment looks good, and that you feel positive about the results. Some pre-cancerous lesions can be treated using topical creams (e.g., Efudex®) or by freezing (cryosurgery).
Skin Cancer Treatment
Dr. Sinno can remove your skin cancer surgically. If the cancerous area is small, he will do the procedure at the Sinno Center for Plastic Surgery, using a local anesthetic
Depending on your situation, Dr. Sinno will choose one of several approaches for removing the cancer. The procedure may require be a simple excision, which usually leaves a thin, barely visible scar. Sometimes he uses curettage and desiccation. This approach allows him to scrape out the cancer with an electric current, which controls bleeding and kills any remaining cancer cells. This leaves a slightly larger, white scar.
In either case, the risks of the surgery are low.
If the cancer is large, however, or if it has spread to the lymph glands or extended into the deep tissues, major surgery (done in the hospital) may be required. Other possible treatments for skin cancer include:
Freezing the cancer cells (cryosurgery)
Radiation therapy (use of x-rays)
Topical chemotherapy (anti-cancer drugs applied to the skin)
Mohs surgery – a special procedure in which the cancer is shaved off one layer at a time. Mohs surgery is performed only by specially trained physicians, with a reconstructive procedure done afterward by Dr. Sinno.
You should discuss these choices thoroughly with your doctor or with Dr. Sinno before beginning treatment. Dr. Sinno can advise you about which options are available, how effective they likely will be for your particular kind of cancer, and the possible risks and side effects of the treatment.
Reconstruction
Techniques used to treat skin cancers may leave a person with less-than-pleasing cosmetic or functional results. Depending on the location and severity of the cancer, you might see anything from a small but unsightly scar to permanent changes in your facial features, such as the nose, ear or lips.
In such cases, no matter who performs the initial treatment, a plastic surgeon can be an important part of the treatment team. Reconstructive techniques can often repair damaged tissue, rebuild body parts, and restore most patients to acceptable an appearance and function.
At the Sinno Center for Plastic Surgery, we will work closely with your surgeon to help you complete your skin cancer treatment with the best possible results.
Testimonials
"I am incredibly happy with the results of my mammoplasty! The results have far exceeded my expectations. Dr. Sinno was very knowledgeable, professional, and transparent with me about the procedure. Dr. Sinno and his staff are incredible and are always a pleasure to work with! They provide excellent personalized care and I was very impressed with the surgery center."

– Patient Review on Vitals

"Dr. Sinno, is caring, intuitive, and extremely skilled. He is more interested in producing an artistic, natural, and beautiful result than in simply making money. I consider him to be one of the most ethical and professional plastic surgeons in the region. I highly, highly recommend."

– TriciaLeanne

"I have been going to Dr Sinno for more than 15 yrs, I had 3 surgeries, He has the best bedside manner & his professionalism is beyond anyone I met! I Love my results. He is truly an artist. I can't say enough about him, I HIGHLY recommend him."

– Rbsbeauty
View More
Prevention
After you've been treated for skin cancer, you will want to schedule regular follow-up visits with Dr. Sinno or your dermatologist to make sure the cancer hasn't recurred and to detect any new lesions early.
Regular doctor visits won't prevent recurring skin cancer. It's up to you to reduce your risks by changing old habits and developing new ones. These preventive measures apply to people who have not had skin cancer as well.
Avoid prolonged exposure to the sun, especially between 10 am and 2 pm, and during the intense sun of summertime. Remember, ultraviolet rays pass right through water and clouds, and reflect off sand and snow.
When you are outside for an extended period of time, wear protective clothing such as wide brimmed hats and long sleeves.
On any exposed skin, use a sunscreen with an SPF (sun protection factor) of at least 15. Reapply it frequently, especially after you've been swimming or sweating.
Next Steps
Are you ready to find out more about skin cancer removal and reconstruction? Request your consultation online with Dr. Fady Sinno or call us at (410) 884-4200 or (410) 751-2348 (Westminster). His offices are conveniently located near Baltimore, Columbia, and Annapolis, Maryland.
A Reputation Built on Results
I cannot say enough about Dr. Sinno and his entire staff. He is thorough, polite, reassuring, and "picky"...
The results I am seeing are nothing short of amazing I cannot say enough about Dr. Sinno and his entire...
After visiting so many other surgeons in different cities, I'm so happy to have found Dr. Sinno. From...
Dr. Sinno and his team are nothing but amazing. Especially Roma and Tyra, these 2 women are the absolute...
Back to Top