Sinno Center for Plastic Surgery: Dr. Fady A. Sinno
5300 Dorsey Hall Drive #102
Ellicott City, MD 21042
Phone: (410) 884-4200
Monday–Friday: 9 a.m.–5 p.m.

Sinno Center for Plastic Surgery: Dr. Fady A. Sinno
826 Washington Road #204A
Westminster, MD 21157
Phone: (410) 751-2348
Monday–Friday: 9 a.m.–5 p.m.

Wrinkle Fillers in Baltimore
At the Sinno Center for Plastic Surgery, we are dedicated to finding the right solution for your beauty enhancement. If you would like to diminish facial wrinkles or make your lips look fuller, we may suggest one of our modern dermal fillers, such as JUVÉDERM®. Residents of Baltimore and Columbia, MD, enjoy these and other facial rejuvenation treatments that can be done over a lunch break and provide immediate improvements. Board-certified plastic surgeon Dr. Fady Sinno offers dermal fillers at his offices in Westminster and Ellicott City.
About Our Dermal Fillers
Our variety of wrinkle fillers makes it quick and easy to enhance your facial features. Unlike many plastic surgeons in the Baltimore area, Dr. Sinno performs these treatments himself to ensure precise, natural-looking results. Women and men choose wrinkle fillers to correct many signs of aging, including:
Crow's feet around the eyes
Deep furrows across the forehead
Nasolabial folds and "marionette lines" around the mouth
Fine lines around the lips
These fillers can also be used to temporarily enhance lips and fill in certain scars.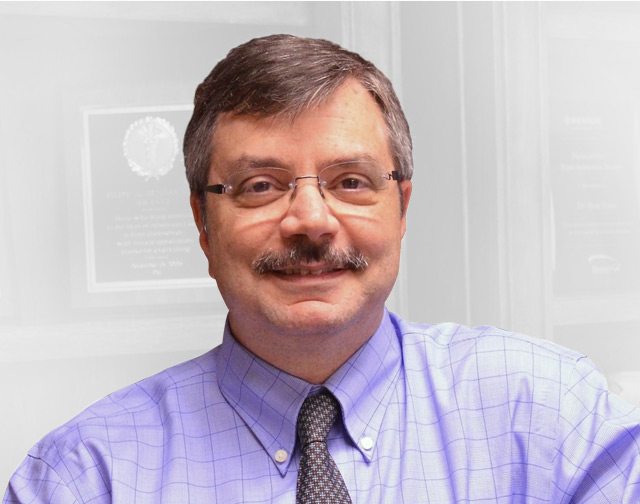 Meet Dr. Fady Sinno
Board-Certified Plastic Surgeon
Dr. Fady Sinno provides individual attention and personal care to each of his patients. His warm, personal approach and exceptional results make him a top choice for Baltimore, MD, area men and women who want to look and feel their best.
Meet Dr. Sinno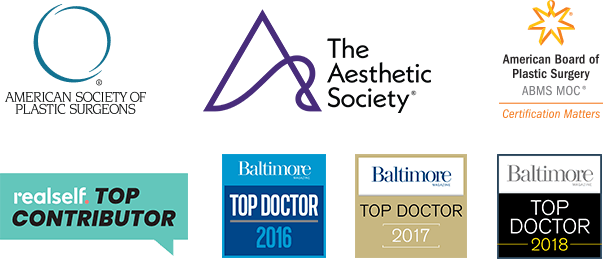 Your Dermal Filler Options
All of our modern fillers are synthetic, which means they are not made from animal products and do not require allergy tests. These popular treatments can help you look younger with little to no downtime. They are all FDA approved and have a proven safety and efficacy record.
Restylane® and JUVÉDERM are made from hyaluronic acid, a substance naturally produced by the body that gives the skin fullness and volume. The long-lasting, but temporary, improvements can remain from 6 to 18 months depending on the product.
RADIESSE® stimulates collagen production around the treated areas replacing lost volume. Improvements last about 1 year.
Sculptra® restores more significant volume to deeper facial folds and depressions, such as hollowed cheeks. It stimulates collagen production, which gradually restores the loss of volume. Sculptra is made from a synthetic material called poly-L-lactic acid. Dr. Sinno often recommends 2 to 3 initial treatments, 4 to 6 weeks apart. The results can last more than 3 years.
With so many choices available, you might be confused about which wrinkle filler to choose. Dr. Sinno will determine which one will best address your unique facial features and cosmetic goals when he meets with you for your personal consultation. Some patients achieve even more impressive results with a combination of a filler and BOTOX® Cosmetic or Dysport®.
What to Expect
These simple treatments are performed in our office and usually take less than an hour to complete. The filler is injected directly into the skin in tiny amounts with a fine needle. Results are practically instantaneous. To optimize your comfort during the short procedure, Dr. Sinno may anesthetize the treatment area.
Testimonials
"I am incredibly happy with the results of my mammoplasty! The results have far exceeded my expectations. Dr. Sinno was very knowledgeable, professional, and transparent with me about the procedure. Dr. Sinno and his staff are incredible and are always a pleasure to work with! They provide excellent personalized care and I was very impressed with the surgery center."

– Patient Review on Vitals

"Dr. Sinno, is caring, intuitive, and extremely skilled. He is more interested in producing an artistic, natural, and beautiful result than in simply making money. I consider him to be one of the most ethical and professional plastic surgeons in the region. I highly, highly recommend."

– TriciaLeanne

"I have been going to Dr Sinno for more than 15 yrs, I had 3 surgeries, He has the best bedside manner & his professionalism is beyond anyone I met! I Love my results. He is truly an artist. I can't say enough about him, I HIGHLY recommend him."

– Rbsbeauty
View More
Dermal Filler Recovery & Results
There's very little recovery time required after dermal filler treatments; most patients can return to their normal activities as soon as they leave our office. Many fillers provide immediate improvements, so you can stop in for a treatment and look years younger the same evening.
Next Steps
Are you ready to find out more about dermal fillers in the Baltimore or Columbia, MD, area? Request your consultation online with Dr. Sinno or call us at  (410) 884-4200 (Ellicott City) or  (410) 751-2348 (Westminster). His offices are conveniently located near Annapolis and Frederick.
A Reputation Built on Results
I Can't Wait to Get More Surgeries He is very professional and made me feel safe. Quick response when...
Office review - made me feel welcome and comfortable Dr. Faddy and his staff are amazing! They made...
Dr. Sinno is known for is meticulous work and he's dedicated to his craft. He is a true artist in his...
Office review - provided me with an outstanding experience Dr. Sinno and his team have provided me with...
Back to Top