Sinno Center for Plastic Surgery: Dr. Fady A. Sinno
5300 Dorsey Hall Drive #102
Ellicott City, MD 21042
Phone: (410) 884-4200
Monday–Friday: 9 a.m.–5 p.m.

Sinno Center for Plastic Surgery: Dr. Fady A. Sinno
826 Washington Road #204A
Westminster, MD 21157
Phone: (410) 751-2348
Monday–Friday: 9 a.m.–5 p.m.

Lip Augmentation in Baltimore
Over the years, even naturally plump lips tend to lose their fullness as collagen production slows down. Board-certified plastic surgeon Dr. Fady Sinno can restore or create sensuous, sculpted lips with lip augmentation using dermal fillers such as JUVÉDERM® at his Baltimore and Columbia, MD-area plastic surgery practices.
About Lip Augmentation
Enhancing the lips takes just a simple office visit. Dr. Sinno uses a variety of modern dermal fillers including Restylane®, Perlane®, JUVÉDERM, and Prevelle® for effective, temporary lip augmentation. Baltimore women augment their lips for a variety of reasons, which often include:
Giving naturally thin lips a plump, sensuous look
Restoring fullness to lips that have thinned with age
Correcting fine lines around the lips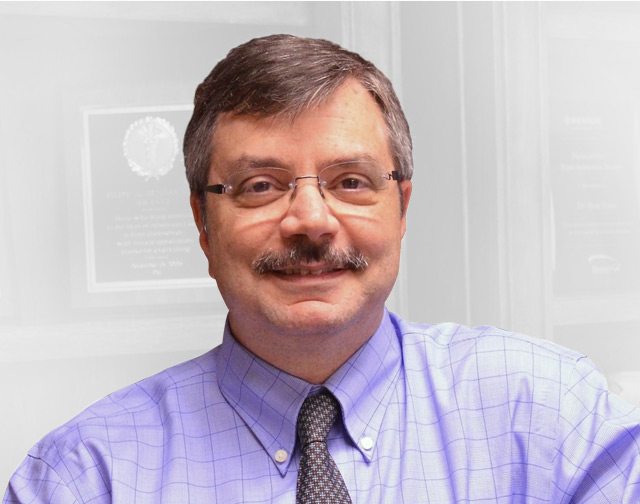 Meet Dr. Fady Sinno
Board-Certified Plastic Surgeon
Dr. Fady Sinno provides individual attention and personal care to each of his patients. His warm, personal approach and exceptional results make him a top choice for Baltimore, MD, area men and women who want to look and feel their best.
Meet Dr. Sinno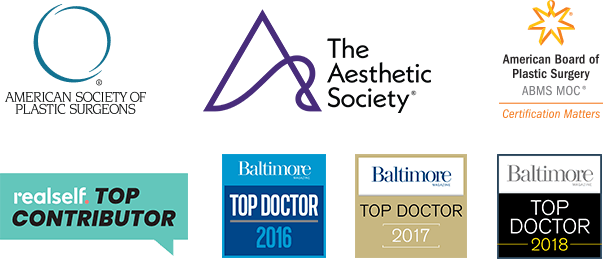 Dr. Sinno offers a variety of other modern, minimally invasive skin care treatments to keep his patients looking vibrant and youthful with little to no downtime including BOTOX® Cosmetic and laser skin resurfacing.
What to Expect
Local anesthesia can be administered as a regional block or as a topical cream. Mixing a small amount of local anesthetic with the filler product can minimize any discomfort during injections. Dr. Sinno uses a short, fine needle to carefully inject small amounts of the dermal filler into the lips. Afterward, patients can experience mild swelling that can last for 6 to 12 hours. Because there is no required downtime, you may immediately continue your daily routine. Your enhanced fullness will usually last for about 6 months.
Testimonials
"I am incredibly happy with the results of my mammoplasty! The results have far exceeded my expectations. Dr. Sinno was very knowledgeable, professional, and transparent with me about the procedure. Dr. Sinno and his staff are incredible and are always a pleasure to work with! They provide excellent personalized care and I was very impressed with the surgery center."

– Patient Review on Vitals

"Dr. Sinno, is caring, intuitive, and extremely skilled. He is more interested in producing an artistic, natural, and beautiful result than in simply making money. I consider him to be one of the most ethical and professional plastic surgeons in the region. I highly, highly recommend."

– TriciaLeanne

"I have been going to Dr Sinno for more than 15 yrs, I had 3 surgeries, He has the best bedside manner & his professionalism is beyond anyone I met! I Love my results. He is truly an artist. I can't say enough about him, I HIGHLY recommend him."

– Rbsbeauty
View More
Next Steps
Are you ready to find out more about lip augmentation in the Baltimore or Columbia, MD, area? Request your consultation online with Dr. Fady Sinno or call him at  (410) 884-4200 (Ellicott City) or  (410) 751-2348 (Westminster). His offices are conveniently located near Annapolis and Frederick.
A Reputation Built on Results
I have a much better looking chest - regret not doing it sooner Had gynecomastia since puberty. Now...
Dr. Sinno is extraordinary, especially if you want to maintain your look with small tweaks, avoiding...
I Am Grateful I Was Able to Receive Outstanding Care at Dr. Sinno's Office I consider myself very fortunate....
Dr. Sinno is an amazing doctor. He's had treated me, for various things, over the last 18 years. I've...
Back to Top